Explosive performance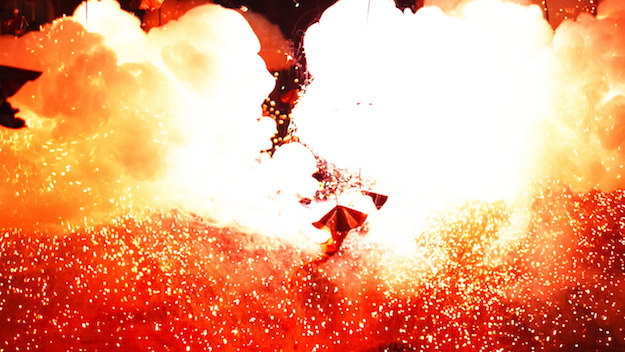 The Present Packaged, an explosive performance by Aoife van Linden Tol, the recipient of the first art&science@ESA residency organised by Ars Electronica in partnership with ESA.
Aoife's new show, Star Storm, inspired by cosmic explosions and based on research performed during the residency at ESA's technical heart in the Netherlands, will be premiered at the 2017 Ars Electronica Festival in Linz, Austria, on 10 September.
More about the residency on the art&science@ESA blog and about the festival on the Ars Electronica website.
Last Update: 30 August 2017