News Archive
181 items found page 6 of 10
Fifth Close Titan Flyby
Titan-5 is Cassini's fifth close flyby, and sixth targeted flyby of Titan. The flyby occurs on Saturday 16 April at 19:12 UT. The closest approach will be at an altitude of 1025 km above the surface at a speed of 6.1 kms-1. Titan has a diameter of 5150 km, so the spacecraft passes within 1.4 Titan radii. The Titan-5 flyby is also the first near-polar pass - the orbiter reaches a latitude of 74 deg at closest approach.
Date: 14 April 2005
Fourth Close Titan Flyby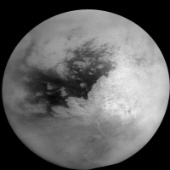 Titan-4 is the fifth targeted encounter of Saturn's largest moon, and the fourth close flyby. The flyby occurs on Thursday 31 March at 20:05 UT. The closest approach will be at an altitude of 2402 km above the surface at a speed of 5.9 kms-1. Titan has a diameter of 5150 km, so the spacecraft passes within just two Titan radii.
Date: 30 March 2005
VLT Observations of Titan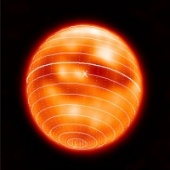 On 14 January 2005, the ESA Huygens probe arrived at Saturn's largest satellite, Titan. After a faultless descent through the dense atmosphere, it touched down on the icy surface of this strange world from where it continued to transmit precious data back to the Earth.
Date: 01 March 2005
Third Close Titan Flyby
The third close flyby of Titan occurred on Tuesday, 15 February 2005 at 6:58 UTC. At closest approach, Cassini passed within 1.6 Titan radii, at an altitude of 1577 km above the surface and at a speed of 6.1 kilometres per second.
Date: 16 February 2005
Huygens lands on Titan!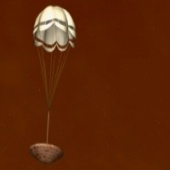 Today, after its seven-year journey through the Solar System on board the Cassini spacecraft, ESA's Huygens probe has successfully descended through the atmosphere of Titan, Saturn's largest moon, and safely landed on its surface.
Date: 14 January 2005
Second Close Titan Flyby
The second targeted flyby of Titan, Titan B, occured on Monday, 13 December 2004 at 11:38 UT. Cassini's closest approach to Saturn's largest satellite was at an altitude of 1200 km above the surface at a speed of 6.1 kilometres per second. As Titan's diameter is 5150 km, the spacecraft passed within 1.5 Titan radii.
Date: 14 December 2004
First Close Titan Flyby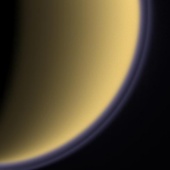 On Tuesday 26 October, Cassini-Huygens will have its first targeted flyby of Titan (Titan-A), the closest ever performed to date. This swingby will not only allow important surface and atmosphere science of Saturn's largest moon, but will also significantly change the spacecraft's orbit. The orbital period will decrease from 4 months to 48 days and a course will be set for the next close Titan flyby (Titan-B) on 13 December 2004.
Date: 25 October 2004
Out from the Shadows: Two New Saturnian Moons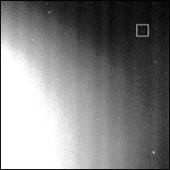 With eyes sharper than any that have peered at Saturn before, the Cassini spacecraft has uncovered two moons, which may be the smallest bodies so far seen around the ringed planet.
Date: 17 August 2004
COSPAR Report
The Cassini-Huygens Scientists presented their latest results to a press briefing organised at COSPAR on Friday 23 July. These results were a preview of the papers that will be presented at the special Cassini-Huygens session on Saturday 24 July. The panel was composed of the following speakers:
Date: 23 July 2004
Latest Images from Saturn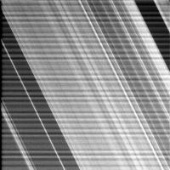 After the successful completion of the Saturn Orbit Insertion manoeuvre, the Cassini spacecraft has sent back to Earth the first raw, unprocessed images of the closest observations of Saturn's rings.
Date: 01 July 2004
SOI Complete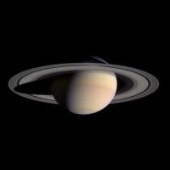 ESA PR 36-2004.
After a seven-year cruise through the Solar System, the joint NASA/ESA/ASI Cassini-Huygens spacecraft last night successfully entered orbit around Saturn. The Cassini orbiter is now ready to begin its four-year survey of the planet and its moons, while the Huygens probe will be prepared for the next major mission milestone: its release toward the largest moon, Titan, in December.
Date: 30 June 2004
Cassini-Huygens nears insertion into Saturn's orbit
ESA PR 33-2004. The ESA/NASA Cassini-Huygens mission, launched in October 1997, is currently heading for Titan, Saturn's largest moon.
The ESA Huygens probe will be the first ever to land on the surface of a moon in the outer Solar System, and the NASA Cassini orbiter will continue to explore Saturn and its rings.
Date: 23 June 2004
Huygens 12th Probe Checkout
The 12th Huygens Probe Checkout (F12) was executed successfully on September 18, 2003 (DoY 261) as planned.
Date: 30 September 2003
Splashing down on Titan's oceans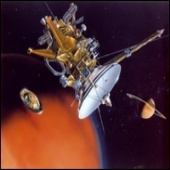 Titan, Saturn's largest moon, is a mysterious place. Its thick atmosphere is rich in organic compounds. Some of them would be signs of life if they were on our planet. How do they form on Titan? Will they help us to discover how life began on Earth?
Date: 01 April 2003
Challenges of landing on alien worlds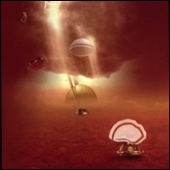 Three ESA missions are due to send down robotic 'spaceprobes' when they arrive at their alien destinations. Since these craft will be going where no one has gone before, how can scientists be sure what it will be like down there? How do you ensure that your spaceprobe is prepared for anything?
Date: 10 October 2002
ESA to search for life, but not as we know it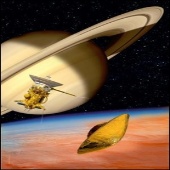 This week, astrobiologists are discussing what ESA's Huygens spaceprobe might discover when it parachutes to the surface of Saturn's mysterious moon, Titan, in 2005. Titan possesses a rich atmosphere of organic molecules, which Huygens will analyse. Recently some scientists have begun to think that, by redefining life, in broader terms, what we may find on Titan may be life. If this is the case, it certainly will not be life as we know it...
Date: 19 September 2002
No rest on the way to the most mysterious of Saturn's moons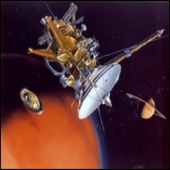 After an adventurous 7-year long tour among the planets, the Cassini-Huygens spacecraft will arrive at Saturn in July 2004. Once there, Cassini will parachute the Huygens probe to Saturn's biggest satellite, Titan. Titan is thought to have an atmosphere similar to the primitive Earth. However, both the probe and the Cassini-Huygens team are not in idle state until 2004. They have plenty of things to keep them busy.
Date: 28 August 2002
No bugs please, this is a clean planet!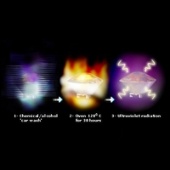 When packing for a trip towards another planet, there are some things, such as microorganisms, that you do not want to include in your 'luggage'. For example, what if extraterrestial life is finally detected on Mars, and scientists realise afterwards that such life is actually terrestrial?
Date: 30 July 2002
Huygens ninth checkout status report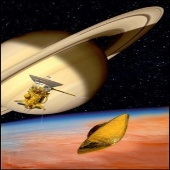 The 9th Huygens Probe Checkout was executed on 14 April 2002.
Date: 18 April 2002
Huygens passes communications test with flying colours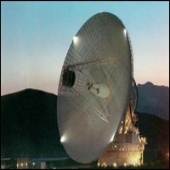 After five days of extensive tests, engineers and scientists on both sides of the Atlantic are confident that ESA's Huygens Probe will be able to fulfil its exciting mission to explore Saturn's giant satellite, Titan. The tests, which took place 16 - 21 November, were required to check out the all-important communications link between Huygens and NASA's Cassini spacecraft.
Date: 27 November 2001
181 items found page 6 of 10