News Archive
182 items found page 7 of 10
Huygens passes communications test with flying colours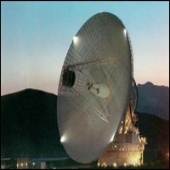 After five days of extensive tests, engineers and scientists on both sides of the Atlantic are confident that ESA's Huygens Probe will be able to fulfil its exciting mission to explore Saturn's giant satellite, Titan. The tests, which took place 16 - 21 November, were required to check out the all-important communications link between Huygens and NASA's Cassini spacecraft.
Date: 27 November 2001
Huygens ready for dress rehearsal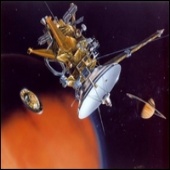 Just over three years from now, ESA's Huygens probe will separate from the NASA Cassini spacecraft and plunge into the atmosphere of Titan, the largest of Saturn's 30 moons. Far from the tender care of controllers on the Earth, every precaution must be taken to ensure that the risks of failure are minimised.
Date: 15 November 2001
4th anniversary celebration for Huygens team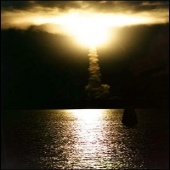 On 15 October 1997, the skies over Cape Canaveral were illuminated by the fiery exhaust from a mighty Titan IVB/Centaur rocket. It was the start of one of the great adventures in space exploration a seven-year trek which would end with the NASA Cassini spacecraft in orbit around the planet Saturn and the deployment of ESA's Huygens probe onto the unseen surface of Titan, one of the largest satellites in the Solar System.
Date: 16 October 2001
Huygens checks out successfully for the 8th time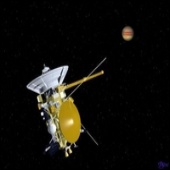 ESA's Huygens probe came through its 8th in-flight check-out on 20 September with flying colours. Signals sent from the Cassini-Huygens spacecraft when it was almost 1 billion kilometres from home indicated that all is well with the probe's sensitive systems.
Date: 24 September 2001
ESA and NASA agree a new mission scenario for Cassini-Huygens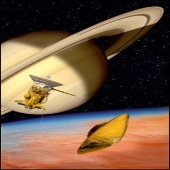 The European Space Agency and NASA have identified a new mission scenario in order to solve the Huygens radio communications problem and fully recover the scientific return from the Cassini-Huygens mission to Saturn and its giant moon Titan.
Date: 02 July 2001
HASI descent test successfully completed
An aluminium mockup of ESA's Huygens probe was last week successfully launched by balloon from an Italian Space Agency base in Sicily. The mockup carried onboard a model of the HASI experiment, one of six experiments currently on its way to Titan.
Date: 21 June 2001
After Cassini-Huygens what next for Titan?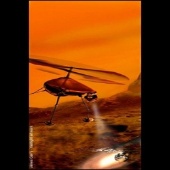 With only four years to go before the Huygens probe arrives at Titan, plans are already being drawn up for possible follow-up missions to Saturn's largest moon.
Date: 06 June 2001
First European Workshop on Exo/Astrobiology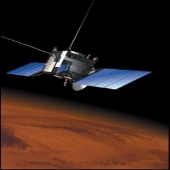 From 21 to 23 May, the first European Workshop on Exo/Astrobiology will be taking place at ESA/ESRIN, the European Space Agency establishment in Italy (Frascati, near Rome). The workshop is being organised jointly by the European Exobiology Network and the European Space Agency.
Date: 16 May 2001
Ices, rock, organic material - what is Titan really made of?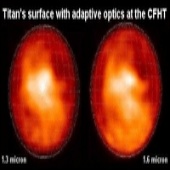 Scientists expect to have a much clearer vision of the surface of Titan, the largest moon of Saturn, when the Huygens probe touches down on its surface in 2004. In the meantime, both ground-based telescopes and space observatories are contributing to the growing body of information on the nature of Titan's surface.
Date: 15 May 2001
First results from the Jupiter observation campaign at the EGS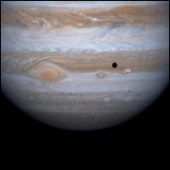 While Huygens 'sleeps' during most of the seven year trip to Titan, many of the Cassini Orbiter instruments have already started to obtain exciting scientific data. For example, during the gravity-assist manoeuvres around Venus and Earth in mid-1999, calibration measurements were made. These are important for understanding the in-flight performances of the instruments and for preparing for the mission for which they have been designed - observations of Saturn and Titan.
Date: 05 April 2001
Huygens seventh in-flight checkout report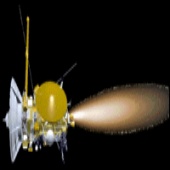 Seventh in-flight checkout report; 22-23 March 2001
Date: 26 March 2001
Huygens Probe wake-up call tonight at 21:00 UTC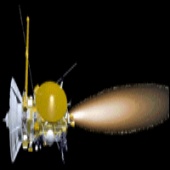 The 7th regular in-flight Huygens Probe checkout is scheduled to take place tonight at 21:00 UTC. The purpose of these regular in-flight checkouts is to verify the good health of the Probe and of its scientific payload.
Date: 22 March 2001
ESA's solar system missions to get star billing in Nice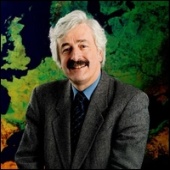 Geophysicists attending next week's General Assembly of the European Geophysical Society in Nice won't just be discussing the latest scientific research about the Earth. They will also be turning their attention to other bodies within our solar system and the missions Europe is sending to explore them.
Date: 20 March 2001
Huygens relay link mystery fully unravelled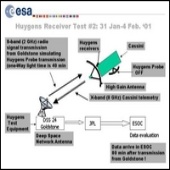 A special calibration test is being conducted with the Huygens receivers on board Cassini. This test is the first key milestone of the work performed by the Huygens Recovery Task Force which has been jointly set up by ESA's Science Director and NASA's Science Associate Administrator. The test results will provide a solid engineering basis for the design of new mission scenarios which can recover the Huygens relay link performance.
Date: 03 February 2001
Cassini and Galileo spacecraft analyse volcanic ashes at Jupiter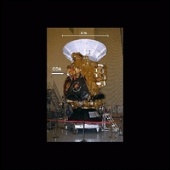 In December 2000, when NASA's Cassini spacecraft will pass by Jupiter, scientists from the Max Planck Institut für Kernphysik in Heidelberg, Germany, will analyse microscopic ash particles from volcanoes on the giant planet's satellite Io. It will be the first in-situ analysis of surface material from a planetary satellite of our solar system other than the Earth's moon.
Date: 10 January 2001
Happy New Year from Jupiter!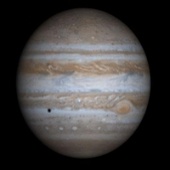 As the year draws to a close international teams of scientists have been enjoying a unique opportunity to make coordinated observations of the largest planet in our Solar System. The NASA/ESA Cassini spacecraft made its closest approach to Jupiter, around 9.7 million kilometres, yesterday morning. NASA's Galileo spacecraft has already been orbiting Jupiter since 1995. Scientists using instruments on both Cassini and Galileo gave a preview at a press conference at JPL of what they are beginning to discover from their joint studies.
Date: 31 December 2000
Huygens communications link enquiry board report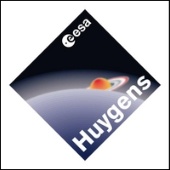 In February 2000, after the fifth in-flight cruise check-out of the Huygens Probe, a dedicated Probe Relay Link Test was performed, aimed at characterising the performance of the Probe Support Equipment (PSE) under realistic mission conditions. This test revealed some unexplained anomalies in the communication subsystem in terms of data recovery in the presence of Doppler at mission-representative levels.
Date: 20 December 2000
"Sounds" of outer space near Jupiter now online
NASA's Cassini spacecraft, approaching Jupiter, is detecting waves in the thin gas of charged particles that fills the space between the Sun and its planets. The waves are in low radio frequencies, which have been converted to sound waves to make the patterns audible.
Date: 18 December 2000
Uncovering the mysteries of Jupiter's aurora [heic0009]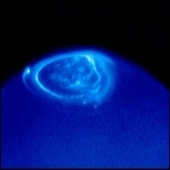 This week European and American researchers seize a once-in-a-lifetime opportunity to gather simultaneous observations from the NASA/ESA Cassini/Huygens space mission and the NASA/ESA Hubble Space Telescope.
Date: 14 December 2000
Live interactive webcasts from the Jet Propulsion Lab (JPL)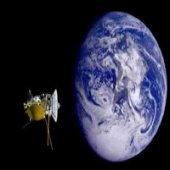 JPL have planned four webcasts to mark Cassini-Huygens' Jupiter Millennium Flyby later this month. These live presentations, hosted by Charles White, JPL Design Hub System Engineer, will discuss the mission and other topics related to the exploration of Jupiter and Saturn.
Date: 06 December 2000
182 items found page 7 of 10