News Archive
8 items found page 1 of 1
New approach for L-class mission candidates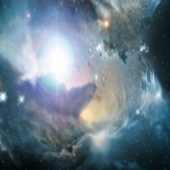 ESA has decided on a new way forward for L-class mission candidates in the Cosmic Vision programme. This new approach takes account of recent developments with ESA's international partners.
Date: 19 April 2011
Gravitational waves in the limelight at the International LISA Symposium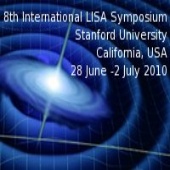 Scientists from around the world are gathering at Stanford University, California, to discuss the latest developments in the pioneering Laser Interferometer Space Antenna (LISA) mission.
Date: 28 June 2010
Call for Letters of Intent
LISA (Laser Interferometer Space Antenna) is a collaborative ESA/NASA mission to detect and observe gravitational waves with a launch currently foreseen in the timeframe of 2012/2013. LISA will interferometrically measure the changes in distance between free-falling proof masses that are due to gravitational waves.
Date: 11 May 2005
ESA to look for the missing link in gravity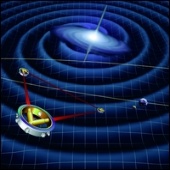 Although you can never be certain of predicting future developments in science, there is a good chance of a fundamental breakthrough in physics soon. With a series of unique experiments and missions designed to test our understanding of gravity, the European Space Agency (ESA) hopes to get to the very bottom of it.
Date: 11 September 2002
ESA Fundamental Physics Day at Coimbra University, Portugal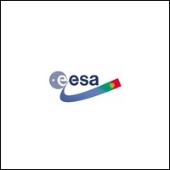 For the first time since Portugal became the 15th ESA member state, a delegation of the Scientific Programmes Directorate, led by the Director, Roger Bonnet, met members of the Portuguese scientific community to present ESA's future activities and to explore the possibility of involvement of the Portuguese scientific and industrial communities. The meeting, held on 18 April at Coimbra University, focused specifically on the field of fundamental physics. It prepares the ground for a forthcoming session in Lisbon on 3 May, which will be targeted more to the industrial community.
Date: 26 April 2001
Full support for SMART-2 and LISA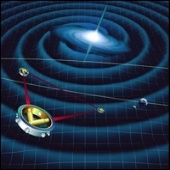 Representatives of the European Space Agency's LISA Study team and the European LISA science community met today at the European Space Technology Centre (ESTEC) in The Netherlands to discuss the project's current status and future plans.
Date: 02 March 2001
Representatives of ESA and NASA discuss cooperation on LISA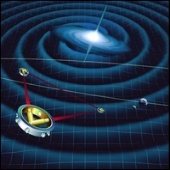 Leading representatives of the ESA and NASA space science communities congregated this week at the European Space Technology Centre (ESTEC) in The Netherlands to discuss cooperation on LISA - the Laser Interferometer Space Antenna.
Date: 25 January 2001
Let's go! ESA's Future Science missions get full approval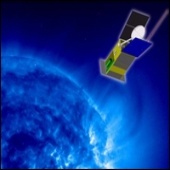 At its 92nd meeting, on 11-12 October 2000, ESA's Science Programme Committee took the final step to consolidate the future of the science programme by unanimously endorsing the recommendations of the Space Science Advisory Committee of 15 September, which proposed a package to be implemented in the years 2008-2013.
Date: 13 October 2000
8 items found page 1 of 1