News Archive
17 items found page 1 of 1
Ireland's place in space discussed in Dublin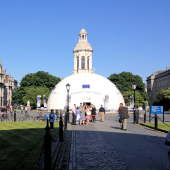 The annual bilateral reporting meeting between PRODEX and its Irish delegates (from Enterprise Ireland) took place in Dublin on 6 June 2013.
Date: 11 July 2013
PRODEX welcomes new Participating States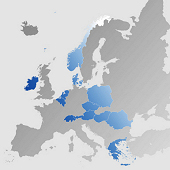 The Netherlands, Poland, and Romania have all become Participating States in PRODEX. The declarations were signed on 21 November, 2012, following the ESA Council at Ministerial Level, opening the door for all three countries to become involved in projects through the PRODEX office.
Date: 01 May 2013
Announcement of the first Call for Greek participation in PRODEX Programme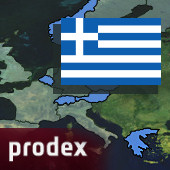 The General Secretariat for Research & Technology (GSRT) invites the Greek scientific community to participate in the PRODEX Programme, through proposal submissions in response to the 1st PRODEX Programme Call (European Space Agency, ESA).
Date: 30 July 2010
PRODEX team welcomes Yvonne Zandbergen
The PRODEX team welcomes Yvonne Zandbergen as its new Administrative Assistant. Starting this week, Yvonne replaces Hilal Caglayan who has taken on a new challenge within the European Space Agency.
Date: 21 April 2010
New portal for suppliers: esa-p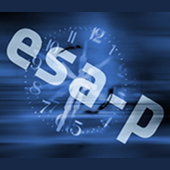 ESA-P, the new Supplier Portal that replaces EFIS, is now open to suppliers for submitting invoices. The new esa-p system can be accessed via the following link:
Date: 30 March 2010
Yearly reporting for all PRODEX countries (except Austria)
Every Project Responsible who has a PRODEX Experiment Arrangement running with the ESA/PRODEX Office covering (part of) the year 2009, should according to the rules of the PRODEX Programme and in line with the original task description of the contract, deliver a yearly report to the ESA/PRODEX Office.
Date: 03 December 2009
First presentation of PRODEX to the Greek scientific community
The PRODEX programme and its position within the ESA organisation were presented to the Greek scientific community at the Hellenic Astronomical Conference in Athens, held on 4 September 2009.
Date: 01 October 2009
Procedure for equipment purchases
The procedure for procurement of equipment through the PRODEX office is now more extensively explained.
Date: 26 February 2009
PRODEX Institute Contract Durations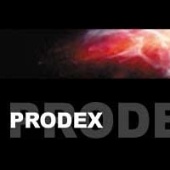 PRODEX Experiment Arrangement requests with project durations beyond 2010 will in a first step be implemented only until 31 December 2010, in line with the current approved PRODEX Declaration.
Date: 29 September 2008
PRODEX team welcomes Sara Gidlund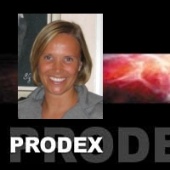 The PRODEX team welcomes the arrival of its newest member. Sara Gidlund joins PRODEX from ESA's European Astronaut Centre (EAC) in Cologne where she was responsible for Crew Operations in all phases of astronaut missions. Sara also has experience in System Engineering from her time in ESA's Concurrent Design Facility (CDF).
Date: 29 September 2008
PRODEX Involvement in Foton Mission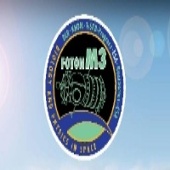 The Russian capsule Foton-M3 carrying a payload of more than 40 ESA experiments, was successfully launched Friday 14th September at 11:00 (UT) from Baikonur Cosmodrome, Kazakhstan for 12 day mission in low orbit around the Earth.
Date: 18 September 2007
PRODEX Involvement with Astrolab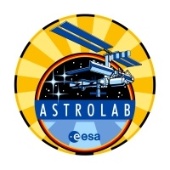 ESA astronaut Thomas Reiter launched into space with the STS-121 Discovery mission on 4 July, for a mission that is due to last about 6 months, making him the first European astronaut to undertake a long-duration mission onboard the International Space Station. He will also be the first ESA astronaut to perform a spacewalk from the ISS and to become a member of an ISS Expedition crew.
Date: 09 August 2006
SPICAV: PRODEX participation to Venus Express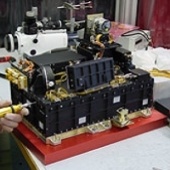 On 9 November 2005, Venus Express the first European mission to Venus, Earth's nearest planetary neighbour, was launched on a Russian Soyuz-Fregat rocket from Baikonur, Kazakhstan.
Date: 06 September 2005
Inauguration of the Catapult Drop Tower - Bremen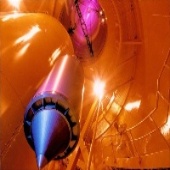 Recently members of the PRODEX team visited the ZARM (Bremen) to participate in the inauguration of the only catapult drop tower in the world.
Date: 16 December 2004
Czech Republic becomes 2nd European Cooperating State
On 24 November 2004, in Prague, Ms. Petra Buzkova, Minister of Education, Youth and Sport of the Czech Republic and Mr. Lars Fredén, Head of the International Relations Department of ESA, signed the Plan for European Cooperating State (PECS) Charter.
Date: 30 November 2004
Frank De Winne Taxi Flight Mission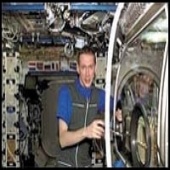 Date: 12 August 2003
SCISAT/ACE (Atmospheric Chemistry Experiment)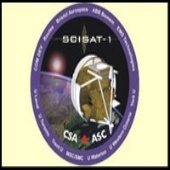 Date: 12 August 2003
17 items found page 1 of 1