News Archive
136 items found page 5 of 7
ESA's solar system explorers come alive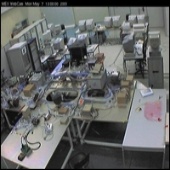 Two pioneering ESA spacecraft, Mars Express and Rosetta, are currently being assembled and tested in preparation for launch in 2003. Now, for the first time, the painstaking progress towards the completion of these technological marvels can be observed daily on computer screens around the world.
Date: 08 May 2001
Giotto's heritage: the past and future of comet exploration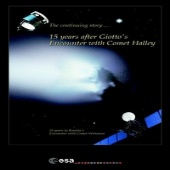 Almost exactly 15 years ago, during the night of 13/14 March 1986, ESA's Giotto spacecraft made history by obtaining the first close-up pictures of a comet's black, icy nucleus. After surviving a battering from grains of comet dust, Giotto went on to become the first spacecraft to visit a second comet. The flyby of Comet Grigg-Skjellerup in July 1992 is still the closest encounter ever achieved with one of these cosmic icebergs.
Date: 10 April 2001
Sparks fly on Rosetta orbiter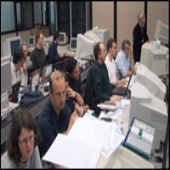 From time to time, something may happen to bring home the fact that people are not compatible. At such times, it becomes obvious that there is a breakdown in a relationship with a partner or work colleague.
Date: 06 April 2001
ESA's solar system missions to get star billing in Nice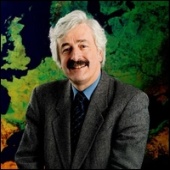 Geophysicists attending next week's General Assembly of the European Geophysical Society in Nice won't just be discussing the latest scientific research about the Earth. They will also be turning their attention to other bodies within our solar system and the missions Europe is sending to explore them.
Date: 20 March 2001
A night to remember: the Giotto flyby of Halley's comet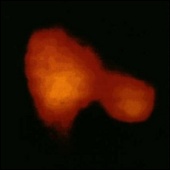 Exactly 15 years after the intrepid Giotto spacecraft swept past the nucleus of Halley's Comet, ESA scientist Gerhard Schwehm shared his memories of past triumphs while looking forward to new revelations from the Rosetta mission.
Date: 14 March 2001
New findings on amino-acids in meteorites show the potential of Rosetta for astrobiology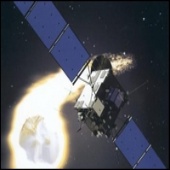 An object that fell to Earth more than 136 years ago has revealed new clues about the origin of meteorites in space and new information about how life may have risen on the early Earth. The new study by astrobiologist Pascale Ehrenfreund and collaborators shows that the Orgueil meteorite, which fell in France in 1864, may be the first meteorite traced to a comet, rather than to an asteroid, the source widely believed to produce meteorites. The contents within Orgueil, the study says, may have been just the type of fundamental ingredients necessary to help generate life on Earth. Scientists have generally believed that a wide variety of amino acids were required for the origin of life on Earth. "Recent research suggests, however, that only a few types of simple amino acids may have been required, and that is exactly what was found to be present in Orgueil" .
Date: 02 March 2001
Rosetta's High Gain Antenna passes critical review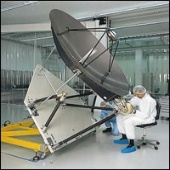 Even as the Rosetta Electrical Qualification Model (EQM) continues to be put through its paces in Italy, the Rosetta team is looking forward to the next stage in the spacecraft's development programme.
Date: 08 February 2001
Rosetta flight structure arrives from Finland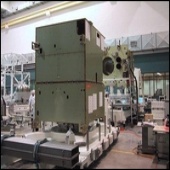 With less than two years remaining before launch, engineers at Alenia Spazio in Turin were eagerly awaiting yesterday's delivery of the Rosetta Orbiter flight structure.
Date: 18 January 2001
Rosetta Camera to image ice and fire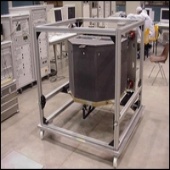 Sophisticated spacecraft such as ESA's Rosetta comet chaser are designed to carry state-of-the art instrumentation into the depths of the Solar System. However, innovative technology that has been developed for exploration beyond the Earth can sometimes find unusual applications back on the ground.
Date: 08 January 2001
Rosetta's Christmas present to Mars Express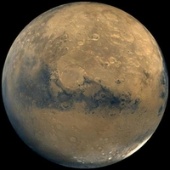 On 25 December 2003, ESA's Mars Express orbiter will arrive in orbit around the Red Planet after releasing a small lander named Beagle 2 onto its rust-coloured, dusty deserts. This wonderful Christmas present for planetary scientists would not have been possible without major contributions from another ESA project - the Rosetta comet chaser.
Date: 25 December 2000
766 Days to Launch And Counting!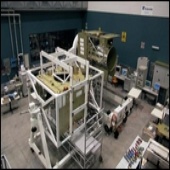 Representatives of the Rosetta science instrument teams came together from all over Europe and the United States last week for the 7th meeting of the Rosetta Science Working Team.
Date: 11 December 2000
Rosetta Lander arrives in Italy for testing programme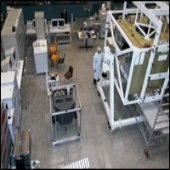 The Rosetta Lander Electrical Qualification Model (EQM) is being prepared for an exhaustive test programme following its safe delivery a two weeks ago to the premises of Alenia Spazio in Turin, Italy.
Date: 23 October 2000
Rosetta EQM comes together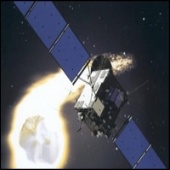 Like a giant Lego construction, the Rosetta Electrical Qualification Model (EQM) is slowly shaping up at the Turin plant of Alenia Aerospazio.
Date: 16 August 2000
Look for Comet Linear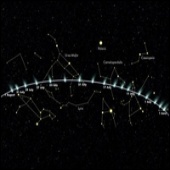 It may not be as spectacular as Comets Hyakutake or Hale-Bopp in 1996-97, but Comet Linear is currently the best show in town for European observers. But dont waste any time. The icy intruder, which is making its first visit to the inner Solar System and has just passed within 114 million km (71 million miles) of the Sun, seems to have broken up in the last few days and may rapidly fade from view.
Date: 28 July 2000
Rosetta and Giotto bridge the generation gap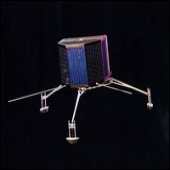 Exactly 15 years ago today, the European Space Agency's Giotto spacecraft lifted off from Kourou at the start of an epic adventure - a rendezvous with the most famous chunk of dirty ice in the Universe, Halley's Comet.
Date: 03 July 2000
ESA/ESTEC Capital of the Moon 10-15 July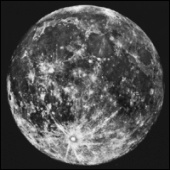 From 10 to 15 July, Noordwijk (NL) will be the "Capital of the Moon" when ESA's establishment ESTEC hosts the 4th International Conference on Exploration and Utilisation of the Moon (ICEUM4). The Moon conference is organised by the International Lunar Exploration Working Group (ILEWG). "The purpose of the ICEUM4 conference", says Bernard H. Foing, current ILEWG chairman, " is to gather Lunar Explorers (young and old), scientists, engineers, industrial firms and organisations to review recent activities and prepare for the next steps on the Moon".
Date: 30 June 2000
Rosetta Scientists meet for progress report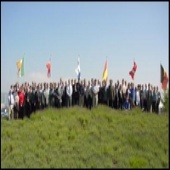 Two and a half years to launch... and counting. That was the primary consideration for approximately 80 scientists and mission managers from ESA member countries and the United States as they gathered this week at the European Space Research and Technology Centre (ESTEC) in The Netherlands for a progress report on the Rosetta mission to Comet Wirtanen.
Date: 16 June 2000
Argon find bodes well for Rosetta's noble mission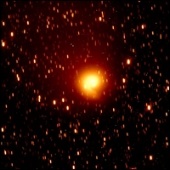 A group of American and French astronomers, including several who are playing a leading role in the Rosetta mission, has announced the discovery of the noble gas argon in Comet Hale-Bopp. This is the first time that one of the so-called noble gases (argon, xenon, neon etc.) has been found in a comet.
Date: 14 June 2000
ESA scientist Is highly honoured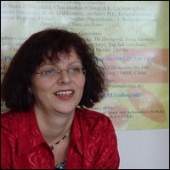 The Nomenclature Committee of the International Astronomical Union (IAU) today announced that asteroid 8640 has been named after ESA scientist Rita Schulz.
There can be few higher awards in the world of science than to have a celestial body named after you. This distinction has now been granted to Rita Schulz, a comet specialist who works at the European Space Research and Technology Centre (ESTEC) in The Netherlands.
Date: 26 May 2000
Rosetta arrives in Italy.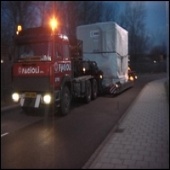 The Rosetta Structural Thermal Model (STM) arrived safely in Turin today, marking the start of the next stage in the construction of ESA's comet chaser.
Date: 19 May 2000
136 items found page 5 of 7