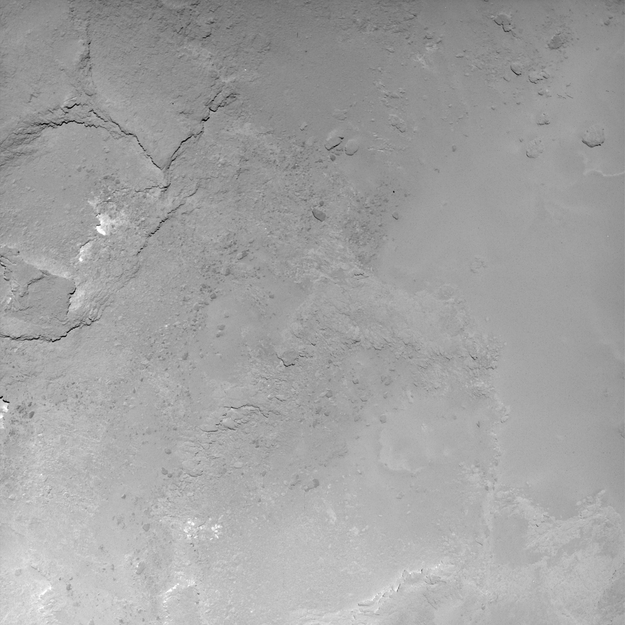 OSIRIS narrow-angle camera (NAC) image taken on 10 April 2016, when Rosetta was 30.1 km from the nucleus of comet 67P/Churyumov-Gerasimenko. The scale is 55 cm/pixel.
The unique viewing geometry is such that the spacecraft is positioned almost exactly between the Sun and comet, resulting in a near shadow-free view that reveals characteristics of the surface that cannot be seen otherwise.
More details via the OSIRIS Image of the Day website.
More images of comet 67P/Churyumov-Gerasimenko can be found in the '67P - by Rosetta' collection.
Credits: ESA/Rosetta/MPS for OSIRIS Team MPS/UPD/LAM/IAA/SSO/INTA/UPM/DASP/IDA