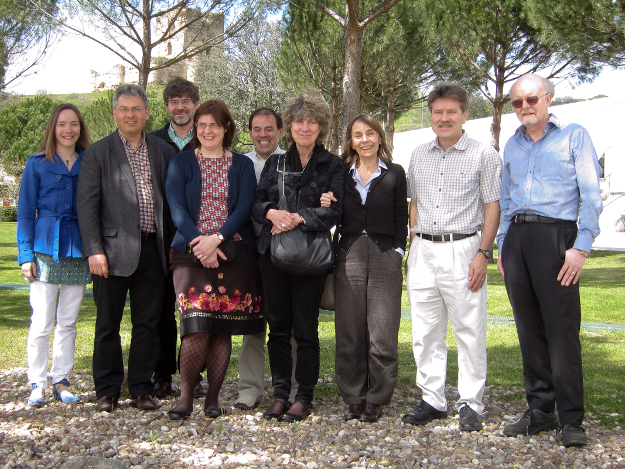 The Herschel Users' Group pictured in 2013.

The Herschel Users' Group (HUG) was set up in the spring of 2010. It is an independent advisory group directly representing the Herschel user community. The HUG provides a forum for general users of Herschel to provide input to the operations of the observatory as an astronomical facility on various matters affecting its scientific productivity and user friendliness. The HUG directly interfaces with the Herschel Project Scientist.

From left to right: Leen Decin, David Elbaz, Paul Hartogh, Dimitra Rigopoulou, Alberto Noriega-Crespo, Leslie Hunt, Edith Falgarone, Gordon Stacey, and Mike Barlow. Unfortunately Carsten Kramer, Margaret Meixner, and Axel Weiss are missing in the picture.