News archive
9 items found page 1 of 1
Compact galaxies in early Universe pack a big punch [heic0811]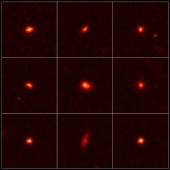 Using the Near Infrared Camera and Multi-Object Spectrometer onboard of the Hubble NASA/ESA Hubble Space Telescope, astronomers have made observations of young, surprisingly compact galaxies, each only 5000 light-years across, but weighing 200 thousand million times the mass of the Sun.
Date: 29 April 2008
Galaxies gone wild - A Hubble atlas of interacting galaxies [heic0810]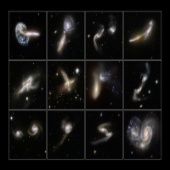 Fifty nine new images of colliding galaxies make up the largest collection of Hubble images ever released together. As this astonishing Hubble atlas of interacting galaxies illustrates, galaxy collisions produce a remarkable variety of intricate structures.
Date: 24 April 2008
Exo-Planet Roadmap Advisory Team appointed by ESA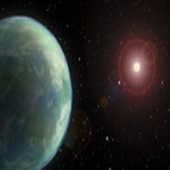 An expert advisory team has been appointed by ESA with the purpose of advising the Agency on the best scientific and technological roadmap to pursue in order to address one of the most exciting goals in modern astrophysics: the characterization of terrestrial exo-planets (up to the possible detection of biomarkers). The Exo-Planet Roadmap Advisory Team (EPR-AT) will consult with the scientific community and will report back to the Agency on the time-scale of one year. A Call for White Papers from the scientific community will be issued by ESA in May 2008.
Date: 22 April 2008
David Southwood appointed Director of Science and Robotic Exploration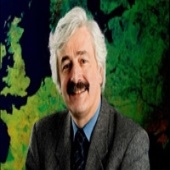 The Council of the European Space Agency has appointed David Southwood as Director of Science and Robotic Exploration until 30 April 2011.
Date: 17 April 2008
SOHO confirms 36 year old solar theory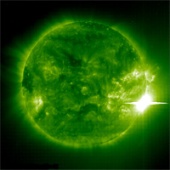 Data from the VIRGO instrument on SOHO have been used to show that solar flares drive global oscillations in the Sun. This confirms a prediction made more than 30 years ago. The result has implications for our understanding of flares on the Sun and on solar-like stars.
Date: 17 April 2008
X-ray Echoes of a Past Outburst of Sgr A*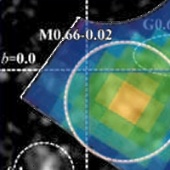 In a forthcoming paper, the history of the X-ray brightness of Sgr A*, the massive black hole at the heart of our Galaxy, is derived from observations made over an 11-year period by four X-ray observatories. The results are based on X-ray line emission from molecular clouds, considered to be reflecting Sgr A*'s X-ray emission with a delay time of 300 years, and they confirm results obtained by INTEGRAL in 2004.
Date: 15 April 2008
Cassini mission extended to 2010
NASA has extended the Cassini operations phase for the NASA/ESA/ASI Cassini-Huygens mission for two more years. The mission, originally scheduled to end in July 2008, will continue studying Saturn, its environment and moons until 2010.
Date: 15 April 2008
X-ray observations of BAL Quasars with polar outflows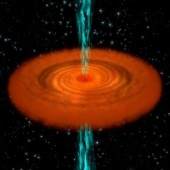 X-ray observations with XMM-Newton of four polar broad absorption line quasars (BALQSOs) have been performed to ascertain whether strong X-ray attenuation, characteristic for BALQSOs, is also present in those seen face-on.
Date: 09 April 2008
Black hole found in omega Centauri [heic0809]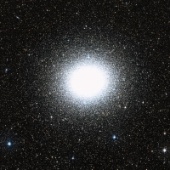 Omega Centauri has been known as an unusual globular cluster for a long time. A new result obtained by the NASA/ESA Hubble Space Telescope and the Gemini Observatory reveals that the explanation behind omega Centauri's peculiarities may be a black hole hidden in its centre. One implication of the discovery is that it is very likely that omega Centauri is not a globular cluster at all, but a dwarf galaxy stripped of its outer stars, as some scientists have suspected for a few years.
Date: 02 April 2008
9 items found page 1 of 1