News archive
13 items found page 1 of 1
Rosetta's third Earth swingby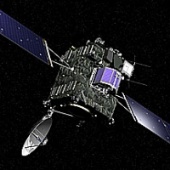 On 13 November 2009 Rosetta will swing by Earth and pass within 2500 km of Earth's surface. The manoeuvre is the fourth and last in a series of gravity assists and will provide the spacecraft with the required orbital boost to set course for the mission's final destination: comet 67P/Churyumov-Gerasimenko.
Date: 30 October 2009
Opening up a colourful cosmic Jewel Box [heic0913]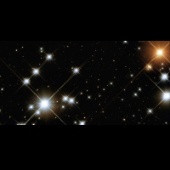 The combination of images taken by three exceptional telescopes: the NASA/ESA Hubble Space Telescope, the ESO Very Large Telescope on Cerro Paranal, the MPG/ESO 2.2-metre telescope at ESO's La Silla observatory has allowed the stunning Jewel Box star cluster to be seen in a whole new light.
Date: 29 October 2009
CoRoT mission extended until 2013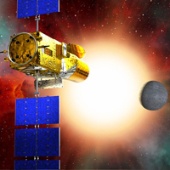 Satellite operations for the CoRoT mission have been extended until 31 March 2013. The decision by the French Space Agency, CNES, and the mission partners, including ESA, was taken on 23 October at a specially convened meeting at the CNES Headquarters in Paris.
Date: 28 October 2009
ESA Council approves new plans for Mars Robotic Exploration Programme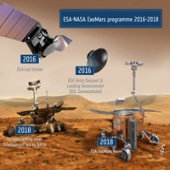 ESA Member States have provisionally agreed to plans for ESA's role in an international Mars Robotic Exploration Programme. The decision, taken at a recent ESA Council meeting, foresees a Mars Orbiter with a small static lander, to launch in 2016, and the change of launch date for the ExoMars Rover mission.
Date: 16 October 2009
NIRSpec Instrument Engineering Test Unit model is completed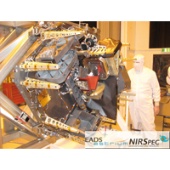 The Engineering Test Unit model of NIRSpec - the innovative and pioneering Near Infrared Spectrograph for the James Webb Space Telescope - has been completed by the prime contractor, EADS Astrium, and is ready to be shipped to NASA for testing.
Date: 14 October 2009
Cassini Scientist for a Day Competition: International edition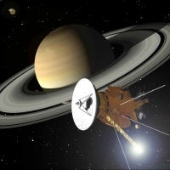 The autumn 2009 edition of the 'Cassini Scientist for a Day competition' is international. Students from around the world are invited to submit a 500-word essay explaining their choice of three targets selected to be imaged by Cassini. The competition is open for participating European countries until October 30 2009.
Date: 13 October 2009
Sky merger yields sparkling dividends [heic0912]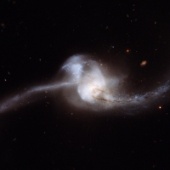 A recent NASA/ESA Hubble Space Telescope image captures what appears to be one very bright and bizarre galaxy, but is actually the result of a pair of spiral galaxies that resemble our own Milky Way smashing together at breakneck speeds. The product of this dramatic collision, called NGC 2623, or Arp 243, is about 250 million light-years away in the constellation of Cancer (the Crab).
Date: 13 October 2009
Galilean Nights Astrophotography Competition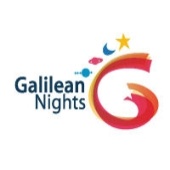 Galilean Nights, a Cornerstone Project of the International Year of Astronomy to be held from 22 -24 October, will see people from around the world replicating Galileo's observations of the night sky. As part of this project an astrophotography competition, run by the Galilean Nights Task Group in partnership with Europlanet, has set astronomy enthusiasts the challenge of capturing the inspirational nature of our local solar neighbourhood. Competition winners will receive a Celestron SkyScout donated by ESA. Closing date for receipt of entries is 27 October 2009.
Date: 13 October 2009
SMART-1 images of new target site of upcoming LCROSS impact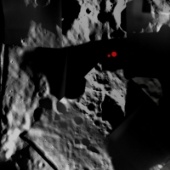 ESA's SMART-1 team has released new images of the proposed impact site of NASA's Lunar Crater Observation and Sensing Satellite (LCROSS), after the LCROSS team announced a new target last week. LCROSS will search for water ice on the Moon by making two impacts into the Cabeus crater at the lunar South Pole. The impacts are scheduled for 11:31 and 11:35 am UT on 9 October 2009.
Date: 08 October 2009
'Be an INTEGRAL astronomer' – competition winners announced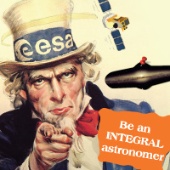 Students from India and South Africa have been selected as the winners of the European Space Agency's 'Be an INTEGRAL astronomer' competition.
Date: 08 October 2009
Mission extensions approved for science missions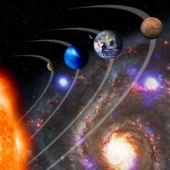 ESA's Science Programme Committee has approved the extension of mission operations for XMM-Newton, INTEGRAL, Venus Express, Mars Express and Cluster, as well as the ESA support to the operations of HST and SOHO, until 31 December 2012. An additional year of operations has been approved for Planck.
Date: 07 October 2009
New Herschel images reveal previously unseen detail in the Milky Way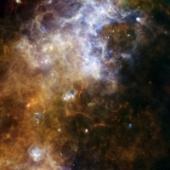 Images from the Herschel observatory, obtained during the performance verification phase, reveal previously unseen detail in a region of the Milky Way near the Galactic Plane. These images demonstrate that the 'SPIRE/PACS parallel mode', an important observing mode for the observatory, is delivering the expected performance.
Date: 02 October 2009
First presentation of PRODEX to the Greek scientific community
The PRODEX programme and its position within the ESA organisation were presented to the Greek scientific community at the Hellenic Astronomical Conference in Athens, held on 4 September 2009.
Date: 01 October 2009
13 items found page 1 of 1