News archive
7 items found page 1 of 1
Herschel's splendid spectra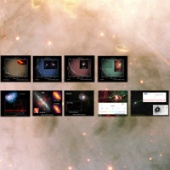 Herschel spectroscopy takes centre stage today as new spectra, obtained with the SPIRE, PACS and HIFI instruments during the performance verification phase, are released by ESA and the instrument teams. Taken together with earlier images the observatory is now on the way to demonstrating that the promised imaging and spectroscopic capabilities are being met.
Date: 27 November 2009
ESA's new SOHO science archive now online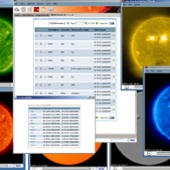 Access to data from the ESA-NASA SOHO mission has just become easier with the launch of a new SOHO science archive with enhanced capabilities for searching and visualising the vast SOHO data archive. This is the first in a new generation of science archives under development at ESA's European Space Astronomy Centre.
Date: 23 November 2009
Herschel Science Demonstration Phase - Presentations of Initial Results
A Herschel workshop will be held on 17 to 18 December 2009 to present the initial results of the on-going Herschel science demonstration phase (SDP). The workshop will take stock of results achieved to date with the Herschel SDP observations.
Date: 18 November 2009
Baffling boxy bulge [heic0914]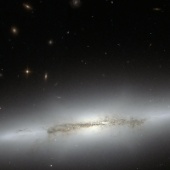 The evolution of bulges in the centres of spiral galaxies puzzles astronomers. A recent NASA/ESA Hubble Space Telescope image of NGC 4710 is part of a survey that has been conducted to learn more about the formation of bulges, which are a substantial component of most spiral galaxies.
Date: 18 November 2009
Magnetic moment testing of LISA Pathfinder flight-model units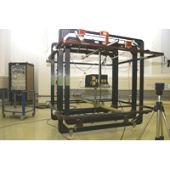 Flight-model units for the LISA Pathfinder spacecraft are undergoing a series of tests to determine their magnetic characteristics. The purpose of the tests is to ensure that the stringent magnetic cleanliness requirements of the LISA Pathfinder mission will be met.
Date: 10 November 2009
Rosetta's observations during the third Earth swingby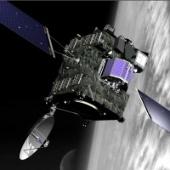 Rosetta's third Earth swingby on 13 November 2009 provides an important opportunity to obtain calibration measurements for the science instruments and to perform science observations of both the Earth and the Moon from a unique vantage point.
Date: 10 November 2009
My Moon Campaign – competition for school students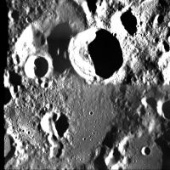 My Moon Campaign is engaging students all around the world in the study of the Moon, using whatever means they have available to them, be it naked-eye observations, robotic telescopes, imagination or creativity. To enter the competition classes of school students can submit their entries as a report, an essay, present a project or anything that makes our natural satellite worthy of being called 'My Moon' by the students. The competition is open until 10 November 2009, so there is still time to submit your entry. If you are in need of some inspiration why not take a look at ESA's lunar mission, SMART-1.
Date: 04 November 2009
7 items found page 1 of 1