News archive
127 items found page 2 of 7
Industry Space Day for the
Cosmic Vision 2015-2025 Technology Plan
Programme of Work 2008-2011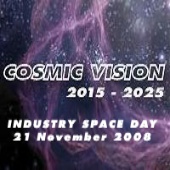 European companies and institutes active in the space sector are invited to attend an Industry Space Day during which the programme of work for the Cosmic Vision 2015-2025 Technology Plan will be presented. This Industry Space Day takes place on 21 November 2008 at the European Space Research and Technology Centre, ESTEC, Noordwijk, The Netherlands.
Date: 04 November 2008
ESA Bulletin 136: The Epic Voyage of Ulysses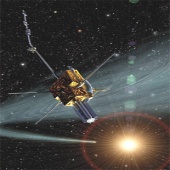 Ulysses has forever changed the way scientists view the Sun and its effect on the surrounding space. In the November 2008 issue of the ESA Bulletin Richard Marsden and Nigel Angold consider the epic voyage of this remarkable spacecraft.
Date: 31 October 2008
10th ILEWG Conference on Exploration and Utilization of the Moon (ICEUM10)
- Cape Canaveral Lunar Declaration -
Approximately 200 International Lunar Explorers gathered at the 10th ILEWG Conference on Exploration and Utilization of the Moon (ICEUM10) co-sponsored by the International Lunar Exploration Working Group (ILEWG), NASA Lunar Exploration Analysis Group (LEAG), Space Resources Roundtable (SRR) and the Lunar and Planetary Institute, from 27 to 31 October, at Cape Canaveral, Florida, US. The conference engaged scientists, engineers, industry and organizations in the review of recent activities and the coordinated preparation of the next steps on the Moon.
Date: 31 October 2008
The NASA/ESA Hubble Space Telescope is back in business [heic0820]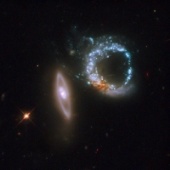 The Hubble Space Telescope is back in business with a snapshot of the fascinating galaxy pair Arp 147.
Date: 30 October 2008
Enceladus Fly-by - 31 October 2008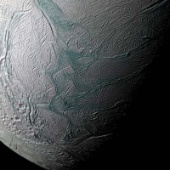 Just over three weeks after the previous fly-by of Enceladus, Cassini will again fly by this Saturnian moon, passing at an altitude of 197 kilometres. Cassini will approach Enceladus on a fast, inclined trajectory over the northern hemisphere and will depart over the southern hemisphere. The closest approach occurs on 31 October at 17:14:51 UT over latitude 28° S and longitude 97° W.
Date: 29 October 2008
CoRoT finds other stars with Sun-like vibrations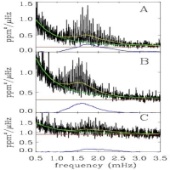 CoRoT has unambiguously detected solar-like oscillations in three main sequence stars. All three stars are of main spectral type F, with a significantly higher effective temperature than our Sun. These results are a milestone for the CNES/ESA CoRoT mission and in general for studies of stellar interiors through asteroseismology.
Date: 24 October 2008
Radio contact re-established with XMM-Newton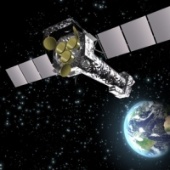 XMM-Newton, ESA's X-ray observatory, has re-established communication contact with Earth, showing that the spacecraft is safe and fully under control. The news was confirmed this morning by the mission control team at ESA's European Space Operations Centre (ESOC) in Darmstadt, Germany.
Date: 23 October 2008
Re-establishing contact with XMM-Newton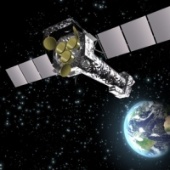 During last weekend ESA lost contact with its XMM-Newton X-ray observatory. Many space agencies and organisations are now joining forces trying to fix the problem: a feeble radio signal has been heard, and ground-based observations confirm that the spacecraft is intact.
Date: 22 October 2008
Highlights from Cluster-THEMIS workshop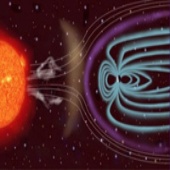 Nearly 120 space scientists from around the world participated in the First Joint Cluster-THEMIS workshop held at the University of New Hampshire (Durham, USA) from 23 to 26 September 2008. The purpose of the meeting was to discuss recent results obtained by these two missions and to foster cooperation.
Date: 17 October 2008
Venus Express reaches lowest pericentre altitude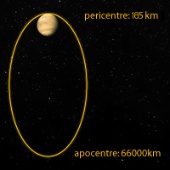 The series of orbit correction manoeuvres designed to lower the pericentre altitude of the Venus Express orbit have been successfully completed, with the spacecraft reaching the lowest pericentre altitude since the start of the mission.
Date: 14 October 2008
INTEGRAL confirms distinct, low-luminosity population of gamma-ray bursts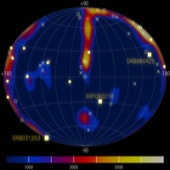 An analysis of the 47 gamma-ray bursts detected by INTEGRAL since its launch reveals a previously unnoticed population of faint gamma-ray bursts associated with the local supergalactic structure.
Date: 13 October 2008
Rosetta's gravitational microlensing programme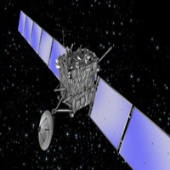 In the four weeks since the Rosetta spacecraft flew by asteroid Steins the OSIRIS Narrow Angle Camera has periodically observed the Galactic Bulge in a programme to detect gravitational microlensing events. When combined with simultaneous observations taken with ground-based telescopes this OSIRIS observing programme will provide a unique measure of the mass distribution of disk brown dwarfs.
Date: 09 October 2008
Enceladus Fly-by - 9 October 2008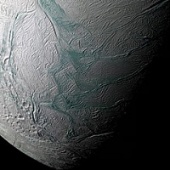 On 9 October 2008 Cassini will fly closer to the surface of Enceladus and deeper through the south polar plume than ever before. The closest approach occurs at 19:06:40 UT at an altitude of just 25 kilometres above the surface and at a relative speed of 17.7 kms-1. The latitude at closest approach is 28° S, the longitude is 97° W. Just 29 seconds after closest approach, Cassini will fly directly over the south pole at an altitude of 339 kilometres. Enceladus will enter eclipse ~46 minutes after closest approach, and remain in Saturn's shadow for 2.5 hours.
Date: 07 October 2008
When it comes to galaxies, diversity is everywhere [heic0819]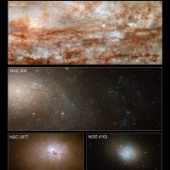 A group of galaxies in our cosmic backyard has given astronomers clues about how stars form. A thorough survey using the NASA/ESA Hubble Space Telescope has observed around 14 million stars in 69 galaxies. Some galaxies were found to be full of ancient stars, while others are like sun-making factories.
Date: 30 September 2008
PRODEX Institute Contract Durations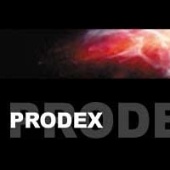 PRODEX Experiment Arrangement requests with project durations beyond 2010 will in a first step be implemented only until 31 December 2010, in line with the current approved PRODEX Declaration.
Date: 29 September 2008
PRODEX team welcomes Sara Gidlund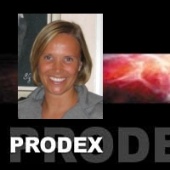 The PRODEX team welcomes the arrival of its newest member. Sara Gidlund joins PRODEX from ESA's European Astronaut Centre (EAC) in Cologne where she was responsible for Crew Operations in all phases of astronaut missions. Sara also has experience in System Engineering from her time in ESA's Concurrent Design Facility (CDF).
Date: 29 September 2008
Ulysses spacecraft data indicate solar wind at a 50-year low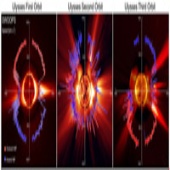 Data from the joint ESA/NASA Ulysses mission show that the Sun has reduced its output of solar wind to the lowest levels since accurate readings have become available. This current state of the Sun could reduce the natural shielding that envelops our Solar System.
Date: 23 September 2008
First Venus Express public data release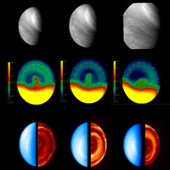 Data from the VMC, SPICAV-SOIR, VIRTIS and MAG instruments on Venus Express have been delivered to the ESA Planetary System Archive and are now freely available to interested users. These data have been the basis for some of the first scientific highlights from the Venus Express mission.
Date: 22 September 2008
A three-dimensional view of variable winds in the cloud layers on Venus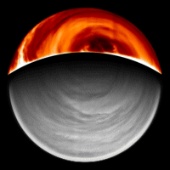 A detailed, three-dimensional view of the wind speeds and directions in the cloud layers of Venus has been obtained with the VIRTIS instrument on Venus Express. This study, which benefited from an extensive and homogeneous data set, contributes to a better understanding of the temporal and spatial behaviour of the winds on Venus.
Date: 18 September 2008
XMM-Newton detection of QPO in RE J1034+396 important for theoretical understanding of AGN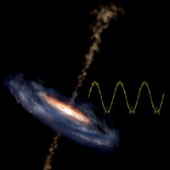 The first detection of strong, quasi-periodic oscillations (QPO) in the X-ray emission of an active galaxy (RE J1034+396) has been reported by a team of scientists from the University of Durham. Their result, obtained using data collected with XMM-Newton, appears in this week's issue of Nature.
Date: 17 September 2008
127 items found page 2 of 7