News archive
127 items found page 5 of 7
New exoplanets detected by COROT
The COROT team has detected two new exoplanets and a new type of object. These discoveries were announced this week at the IAU Symposium on Transiting Planets.
Date: 22 May 2008
Venus Express provides first detection of hydroxyl in atmosphere of Venus
The VIRTIS instrument on Venus Express has made the first detection of hydroxyl in the atmosphere of Venus. This provides new insight into the dynamics of the upper atmosphere and the climate system of the planet. The results are published in the May 2008 issue of Astronomy & Astrophysics.
Date: 15 May 2008
Ulysses team honoured at SpaceOps 2008
The Ulysses Mission Operations Team has received the 2008 International SpaceOps Award for Outstanding Achievement.
Date: 13 May 2008
AKARI (ASTRO-F) Post-Helium Phase Announcement of Opportunity
Dear Colleague,

I am pleased to invite you to respond to the "Announcement of Opportunity" to submit proposals for observations to be performed with AKARI in its Post-Helium phase.
Date: 13 May 2008
The Antennae Galaxies found to be closer to us [heic0812]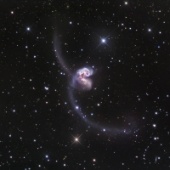 New research on the Antennae Galaxies using the Advanced Camera for Surveys onboard the NASA/ESA Hubble Space Telescope shows that this proto-typical pair of interacting galaxies is in fact much closer to us than previously thought - at 45 million light-years instead of 65 million light-years.
Date: 09 May 2008
Titan Flyby - 12 May 2008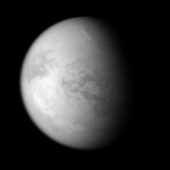 Monday 12 May, Cassini returns to Titan for the mission's forty-fourth targeted encounter: Titan-43. The closest approach occurs at 10:01:58 UT, at an altitude of 1000 kilometres above the surface and at a speed of 6.3 kilometres per second. The latitude at closest approach is 17.1° N and the encounter occurs on orbit number 67.
Date: 09 May 2008
NASA's WMAP poses for ESA's Gaia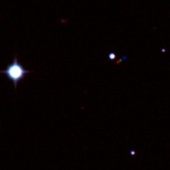 Sebastien Bouquillon (SYRTE/Obs. de Paris), Ricky Smart (INAF/OATo, Torino) and Alexandre Andrei (Observatorio Nacional, Rio de Janeiro) have used the 2.2m telescope of the European Southern Observatory at La Silla, Chile, to take several photographs of NASA's Wilkinson Microwave Anisotropy Probe (WMAP) satellite in its orbit, which is about 1.5 million kilometres from Earth. Perhaps surprisingly, they did so as part of the preparations for ESA's Gaia mission, which scientifically is totally unrelated to WMAP.
Date: 08 May 2008
Call for Payload Study Consortia for Cosmic Vision M-class Missions: Cross-Scale, Marco Polo, Plato, and Euclid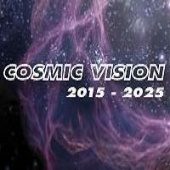 The deadline for this call has now passed.
On 5 May ESA issued a "Call for Declarations of Interest in Science Instrumentation" for the M-class Cosmic Vision mission studies Cross-Scale, Marco Polo, and Plato. A similar call for the M-class mission study Euclid followed on May 23. Prospective Principal Investigators are invited to submit proposals outlining the composition of nationally funded consortia to carry out assessment level studies.
Responses to the calls for Cross-Scale, Marco-Polo, and Plato are due by 16:00 CET on 30 June 2008. The responses to the call for Euclid are due by 16:00 CET on 11 July 2008.
Date: 05 May 2008
Compact galaxies in early Universe pack a big punch [heic0811]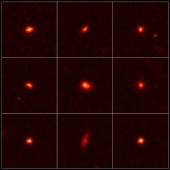 Using the Near Infrared Camera and Multi-Object Spectrometer onboard of the Hubble NASA/ESA Hubble Space Telescope, astronomers have made observations of young, surprisingly compact galaxies, each only 5000 light-years across, but weighing 200 thousand million times the mass of the Sun.
Date: 29 April 2008
Galaxies gone wild - A Hubble atlas of interacting galaxies [heic0810]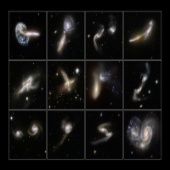 Fifty nine new images of colliding galaxies make up the largest collection of Hubble images ever released together. As this astonishing Hubble atlas of interacting galaxies illustrates, galaxy collisions produce a remarkable variety of intricate structures.
Date: 24 April 2008
Exo-Planet Roadmap Advisory Team appointed by ESA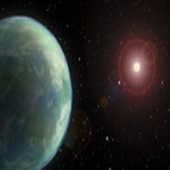 An expert advisory team has been appointed by ESA with the purpose of advising the Agency on the best scientific and technological roadmap to pursue in order to address one of the most exciting goals in modern astrophysics: the characterization of terrestrial exo-planets (up to the possible detection of biomarkers). The Exo-Planet Roadmap Advisory Team (EPR-AT) will consult with the scientific community and will report back to the Agency on the time-scale of one year. A Call for White Papers from the scientific community will be issued by ESA in May 2008.
Date: 22 April 2008
David Southwood appointed Director of Science and Robotic Exploration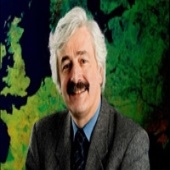 The Council of the European Space Agency has appointed David Southwood as Director of Science and Robotic Exploration until 30 April 2011.
Date: 17 April 2008
SOHO confirms 36 year old solar theory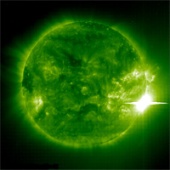 Data from the VIRGO instrument on SOHO have been used to show that solar flares drive global oscillations in the Sun. This confirms a prediction made more than 30 years ago. The result has implications for our understanding of flares on the Sun and on solar-like stars.
Date: 17 April 2008
X-ray Echoes of a Past Outburst of Sgr A*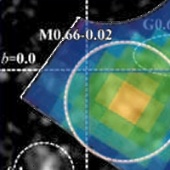 In a forthcoming paper, the history of the X-ray brightness of Sgr A*, the massive black hole at the heart of our Galaxy, is derived from observations made over an 11-year period by four X-ray observatories. The results are based on X-ray line emission from molecular clouds, considered to be reflecting Sgr A*'s X-ray emission with a delay time of 300 years, and they confirm results obtained by INTEGRAL in 2004.
Date: 15 April 2008
Cassini mission extended to 2010
NASA has extended the Cassini operations phase for the NASA/ESA/ASI Cassini-Huygens mission for two more years. The mission, originally scheduled to end in July 2008, will continue studying Saturn, its environment and moons until 2010.
Date: 15 April 2008
X-ray observations of BAL Quasars with polar outflows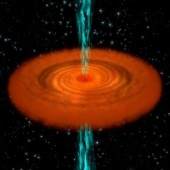 X-ray observations with XMM-Newton of four polar broad absorption line quasars (BALQSOs) have been performed to ascertain whether strong X-ray attenuation, characteristic for BALQSOs, is also present in those seen face-on.
Date: 09 April 2008
Black hole found in omega Centauri [heic0809]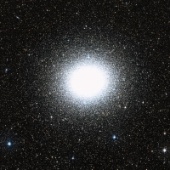 Omega Centauri has been known as an unusual globular cluster for a long time. A new result obtained by the NASA/ESA Hubble Space Telescope and the Gemini Observatory reveals that the explanation behind omega Centauri's peculiarities may be a black hole hidden in its centre. One implication of the discovery is that it is very likely that omega Centauri is not a globular cluster at all, but a dwarf galaxy stripped of its outer stars, as some scientists have suspected for a few years.
Date: 02 April 2008
Exploding star in NGC 2397 [heic0808]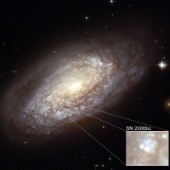 The latest image from the NASA/ESA Hubble Space Telescope reveals a sharp view of the spiral galaxy NGC 2397. This image also shows a rare Hubble view of the early stages of a supernova - SN 2006bc, discovered in March 2006.
Date: 31 March 2008
Europa - Jupiter International Science Workshop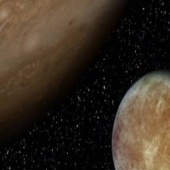 Frascati (Rome), Italy April 21-22, 2008
Date: 28 March 2008
Composition and Origin of Enceladus' Plume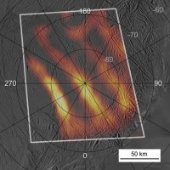 During Cassini's close flyby of Enceladus on 12 March, the spacecraft flew through the moon's plume that originates from jets in Enceladus' south polar region. Both the plume and the south polar surface were studied during this very close approach of Saturn's sixth largest moon.
Date: 27 March 2008
127 items found page 5 of 7