News archive
8 items found page 1 of 1
Cluster result impacts future missions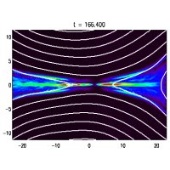 Magnetic reconnection is a universal process able to drive explosive phenomena such as solar flares. At the heart of this process is a small zone called the electron diffusion region, where reconnection is thought to be triggered. In a recent article, scientists report the first observational evidence for the overall size of this region and find that it is 300 times larger than previously thought. This means that future missions will have a much better chance of detecting and resolving this region than previously estimated, profoundly impacting mission design and scientific operations.
Date: 23 January 2008
XEUS - Physics of the Hot Evolving Universe
Workshop, 5-6 March 2008, ESTEC, Noordwijk, The Netherlands
First Announcement
Date: 18 January 2008
ISSI Call for Proposals 2008 for International Teams in Space Science (incl. Geosciences)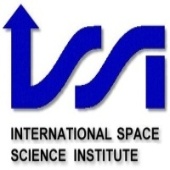 Announcement
The International Space Science Institute (ISSI) in Bern, Switzerland, invites proposals from International Teams to conduct on its premises study activities in Space Science (Earth System sciences, Solar and Solar Terrestrial science, Planetary science, Astrobiology, Astrophysics and Fundamental physics), based on the analysis and evaluation of existing data from several spacecraft and eventual integration with ground observations and theoretical models.
Date: 17 January 2008
Ulysses at the Sun's North Pole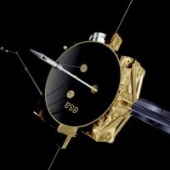 On 14 January, almost a year after last visiting the south solar pole, the European-built Ulysses spaceprobe arrived over the Sun's northern polar cap, thereby completing the third rapid south-to-north transit to date. "This important milestone for the joint ESA-NASA mission also coincides with the start of a new cycle of solar activity," explains Richard Marsden, ESA's Ulysses Mission Manager, "It's been calm on the space weather front recently and so we are looking forward to some solar fireworks over the coming months as the number of sunspots increases."
Date: 15 January 2008
Hubble finds double Einstein ring [heic0803]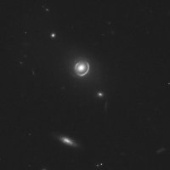 The NASA/ESA Hubble Space Telescope has revealed a never-before-seen optical alignment in space: a pair of glowing rings, one nestled inside the other like a bull's-eye pattern. The double-ring pattern is caused by the bending of light from two distant galaxies that both lie behind a foreground massive galaxy.
Date: 10 January 2008
The violent lives of galaxies: caught in the cosmic matter web [heic0802]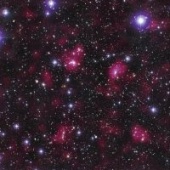 Astronomers are using the NASA/ESA Hubble Space Telescope to dissect one of the largest structures in the Universe as part of a quest to understand the violent lives of galaxies. Hubble is providing indirect evidence of unseen dark matter tugging on galaxies in the crowded, rough-and-tumble environment of a massive supercluster of hundreds of galaxies.
Date: 10 January 2008
Hubble finds that 'blue blobs' in space are orphaned clusters of stars [heic0801]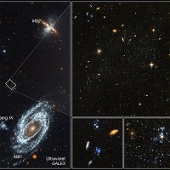 Hubble has revealed that mysterious "blue blobs" in a structure called Arp's Loop between the galaxies M81 and M82 are blue clusters of stars less than 200 million years old with many stars as young as, and even younger than, 10 million years.
Date: 09 January 2008
Titan Flyby - 5 January 2008
Almost sixteen days after Cassini's last Titan flyby, the spacecraft revisits Saturn's largest moon for its forty-first targeted encounter: T-40. The closest approach to Titan occurs on Saturday, 5 January, at 21:30:20 UT at an altitude of 1010 kilometres above the surface and at a speed of 6.3 kms-1. The latitude at closest approach is 12° S and the encounter occurs on orbit number 55.
Date: 02 January 2008
8 items found page 1 of 1