News archive
135 items found page 7 of 7
Herschel and Planck get green light for launch campaign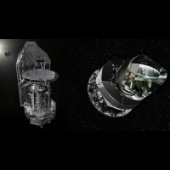 ESA's Herschel and Planck missions have successfully completed their test campaigns in Europe and will be soon transported to Europe's spaceport at the Centre Spatial Guyanais in Kourou, French Guyana.
Date: 09 February 2009
Titan Fly-by - 7 February 2009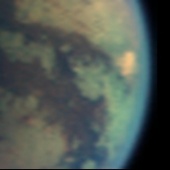 Saturday 7 February the Cassini spacecraft returns to Saturn's largest moon for the mission's fifty-first targeted encounter with Titan. The closest approach to Titan occurs at 08:50:51 UTC at an altitude of 960 kilometres above the surface and at a speed of 6.3 kilometres per second. The latitude at closest approach is 33.7°S and the encounter occurs on orbit number 102.
Date: 05 February 2009
Exceptionally deep view of strange galaxy [heic0901]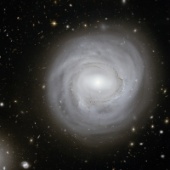 A spectacular new image of an unusual spiral galaxy in the Coma Galaxy Cluster has been created from data taken by the Advanced Camera for Surveys on the NASA/ESA Hubble Space Telescope. It reveals fine details of the galaxy, NGC 4921, as well as an extraordinary rich background of more remote galaxies stretching back to the early Universe.
Date: 05 February 2009
CoRoT team announces detection of smallest exoplanet to date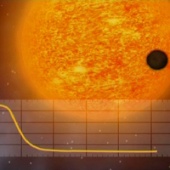 An exoplanet barely larger than the Earth has been discovered by the CoRoT satellite. This was announced on 3 February at a press conference during the First CoRoT International Symposium held in Paris.
Date: 03 February 2009
You can choose Hubble's next discovery – vote before 1 March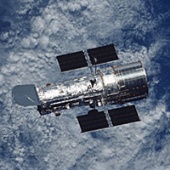 To celebrate the International Year of Astronomy you are invited to participate in the NASA/ESA Hubble Space Telescope's next astronomical discovery. Cast your vote online (before 1 March 2009) to choose your favourite from six candidate objects that will be observed with this telescope for the very first time.
Date: 02 February 2009
State-of-the-art grating for Gaia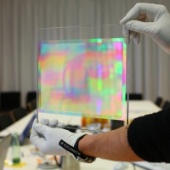 An important milestone has been reached for the Gaia Radial Velocity Spectrometer (RVS): the full-size demonstrator model of the RVS grating - a key component responsible for the dispersion of the light into constituent wavelengths - has been built by industry and was delivered to ESA last month.
Date: 30 January 2009
Magnetar observed during outburst thanks to rapid response of INTEGRAL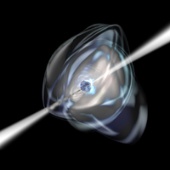 The quick turn-around time of the INTEGRAL operation teams has enabled rare high-energy observations of a magnetar. The observations, which were performed as a Target of Opportunity, followed indications late last week that this magnetar, the Anomalous X-ray Pulsar, 1E 1547.0-5408, had entered outburst mode.
Date: 27 January 2009
ISSI Call for Proposals for International Teams in Space Science
(incl. Geosciences)
Announcement
The International Space Science Institute (ISSI) in Bern, Switzerland, invites proposals for establishing International Teams to conduct on its premises research activities in Space Sciences, based on the interdisciplinary analysis and evaluation of data from spacecraft and possible integration with ground data and theoretical models. For the purpose of this Call, Space Sciences include the Earth System sciences , Solar and Solar Terrestrial science, Planetary science, Astrobiology, Astrophysics and Fundamental physics.
Date: 23 January 2009
Joint NASA/ESA report on the Laplace/EJSM mission now available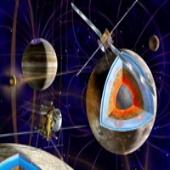 A joint report detailing the main results and current baseline of the Laplace mission has been issued by ESA and NASA.
Date: 20 January 2009
Joint NASA/ESA report on the TandEM/TSSM mission now available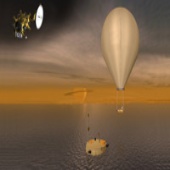 A joint report describing the main results and current baseline of the TSSM mission has been issued by ESA and NASA.
Date: 20 January 2009
First light curve analysis of 20 eclipsing binaries with INTEGRAL's OMC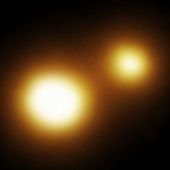 Photometric data gathered by INTEGRAL's Optical Monitoring Camera (OMC) has been used to study selected eclipsing binary stars for which the light curve had hitherto not been analyzed. This recent study by Petr Zasche (Astronomical Institute, Charles University in Prague) provides new key information on the basic properties of these binary systems - properties that were previously not known or only estimated with low precision.
Date: 19 January 2009
International Year of Astronomy 2009 officially launched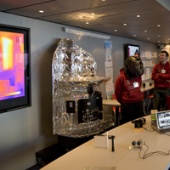 A thrilling launch to the International Year of Astronomy (IYA2009) is taking place at the United Nations Educational, Scientific and Cultural Organisation (UNESCO) Headquarters in Paris on 15 and 16 January 2009. Events include showcases of two major ESA contributions to IYA2009: the Planck Dome and the Groningen Discovery Truck featuring Herschel.
Date: 16 January 2009
Cluster detects invisible escaping ions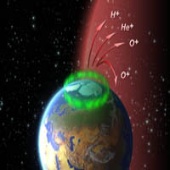 For the first time, it has been possible to quantify the amount of hydrogen naturally escaping each year from the Earth's atmosphere. This hydrogen outflow has been shown to be of the order of thousands of tons. The result was obtained by applying a new analytical method to a unique set of electric field data collected by the European Space Agency's Cluster mission. The escaping hydrogen has previously been invisible to classical particle detectors on satellites due to its very low energy.
Date: 14 January 2009
INTEGRAL Announcement of Opportunity for AO-7 Cycle Observations Proposals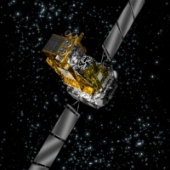 Dear Colleague,
I am very pleased to invite you to respond to the 7th "Announcement of Opportunity" by submitting proposals for observations to be performed with the International Gamma-ray Astrophysics Laboratory (INTEGRAL) satellite.
Date: 12 January 2009
ESA scientists launch their Cosmic Diaries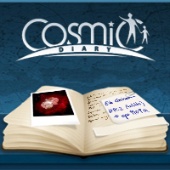 The International Year of Astronomy (IYA2009) has arrived and with it the launch of the Cosmic Diary. Through this IYA2009 cornerstone project, professionals from all around the world will blog about their lives and work.
Date: 12 January 2009
135 items found page 7 of 7