News archive
114 items found page 1 of 6
Space Telescope European Co-ordinating Facility to close after 26 successful years [heic1019]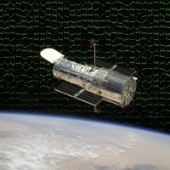 The Space Telescope European Co-ordinating Facility, a unique collaboration between the European Space Agency (ESA) and the European Southern Observatory, will close on 31 December 2010 after 26 years. ESA's continuing partnership with NASA on the Hubble mission ensures that European astronomers will continue to have access to observing time.
Date: 17 December 2010
Successful review marks the end of an active year for ExoMars
Date: 15 December 2010
Hubble spots a celestial bauble [heic1018]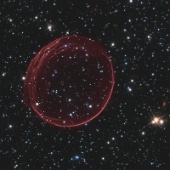 Hubble has spotted a festive bauble of gas in our neighbouring galaxy, the Large Magellanic Cloud. Formed in the aftermath of a supernova explosion that took place four centuries ago, this sphere of gas has been snapped in a series of observations made between 2006 and 2010.
Date: 14 December 2010
ESA offers a new way of looking at the Sun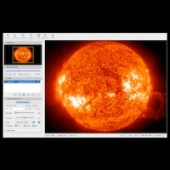 ESA has released interactive, open-source software that gives both scientists and the public an unprecedented insight into the ever-changing face of the Sun. JHelioviewer allows easy access to over 14 years worth of data from the ESA/NASA Solar and Heliospheric Observatory (SOHO) along with the latest information beaming back from NASA's Solar Dynamics Observatory (SDO).
Date: 14 December 2010
Announcement of Opportunity for ExoMars Entry, Descent and Landing Demonstrator Module Science
Date: 30 November 2010
Venus holds warning for Earth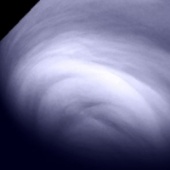 A mysterious high-altitude layer of sulphur dioxide discovered by ESA's Venus Express has been explained. As well as telling us more about Venus, it could be sending a warning to those on Earth seeking to inject our atmosphere with sulphur droplets in an attempt to mitigate climate change.
Date: 30 November 2010
Cassini finds ethereal atmosphere at Rhea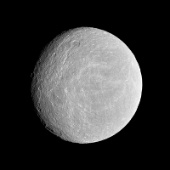 The Cassini-Huygens mission has detected a very tenuous atmosphere known as an exosphere, infused with oxygen and carbon dioxide around Saturn's icy moon Rhea. This is the first time a spacecraft has directly captured molecules of an oxygen atmosphere - albeit a very thin one - at a world other than Earth.
Date: 26 November 2010
INTEGRAL helps unravel the tumultuous recent history of the solar neighbourhood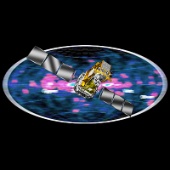 Just like archaeologists, who rely on radioactive carbon to date the organic remains from past epochs, astronomers have exploited the radioactive decay of an isotope of aluminium to estimate the age of stars in the nearby Scorpius-Centaurus association, the closest group of young and massive stars to the Sun. The new observations, performed in gamma rays by ESA's INTEGRAL observatory, provide evidence for recent ejections of matter from massive stars that took place only a few million years ago in our cosmic neighbourhood.
Date: 26 November 2010
Gaia's 'eyes' and 'brain' pass tests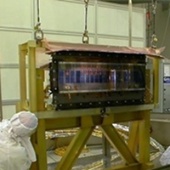 Another milestone in the development of ESA's Gaia spacecraft has been passed with the successful conclusion of two parallel test programmes during October. These tests demonstrated that Gaia's focal plane assembly (FPA) - the 'eyes' of the spacecraft - is structurally and functionally fit for flight.
Date: 23 November 2010
Europe maintains its presence on the final frontier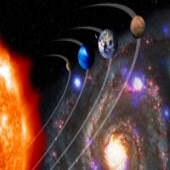 ESA has decided to extend the productive lives of 11 of its operating space science missions. This will enable ESA's world-class science missions to continue returning pioneering results until at least 2014.
Date: 22 November 2010
New evidence for supernova-driven galactic fountains in the Milky Way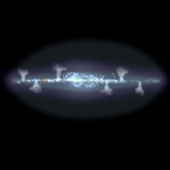 Observing the X-ray-bright gas in the halo of the Milky Way, ESA's XMM-Newton has gathered new data which favour a process involving fountains of hot gas in our Galaxy. Such a scenario, with the gas flowing from the galactic disc into the halo where it then condenses into cooler clouds and subsequently falls back to the disc, confirms the importance of supernova explosions in forging the evolution of the interstellar medium and of the entire Galaxy.
Date: 19 November 2010
New method reveals gravitationally lensed galaxies in Herschel-ATLAS first survey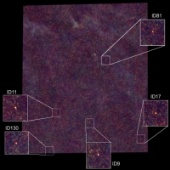 Astronomers using early data from one of the largest projects to be undertaken with the ESA Herschel Space Observatory have demonstrated that virtually all bright sub-millimetre galaxies in the distant Universe are subject to gravitational lensing, which amplifies their flux thus easing their detection and characterisation. Analysis of less than three per cent of the entire Herschel-ATLAS survey, which probes the distant and hidden Universe, yielded a first sample of five lensed galaxies and paves the way for the compilation, in the near future, of a rich catalogue of distant, star-forming and dust-obscured galaxies. The results are reported in the 5 November 2010 issue of Science.
Date: 04 November 2010
New roadmap to guide ESA in search for exoplanets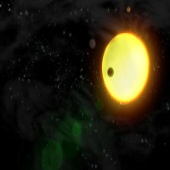 The idea of other planets hidden in the vastness of space has long captured human imagination and there has been a recent explosion in the number of exoplanets discovered, with the total fast approaching 500. As the research community heads towards this milestone, ESA called on them for recommendations on how the Agency could build upon this success. The result is a recently published roadmap from the Exoplanet Roadmap Advisory Team (EPR-AT), which looks at the future of the field and how to reach their ultimate, long-term goal: finding an Earth-like planet with possible signatures of life.
Date: 28 October 2010
Hubble data used to look 10 000 years into the future [heic1017]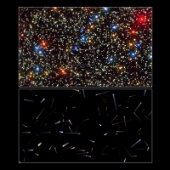 Astronomers are used to looking millions of years into the past. Now scientists have used the NASA/ESA Hubble Space Telescope to look thousands of years into the future. Looking at the heart of Omega Centauri, a globular cluster in the Milky Way, they have calculated how the stars there will move over the next 10 000 years.
Date: 26 October 2010
Picometre precision demonstrated by LISA Pathfinder tests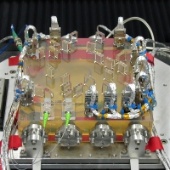 A European team working on the LISA Pathfinder mission has completed an extensive series of ground tests on the spacecraft's optical payload. The tests successfully achieved - for the first time on a spacecraft instrument - the incredible precision that will be required to confirm the existence of gravitational waves.
Date: 21 October 2010
Are most pulsars really magnetars in disguise?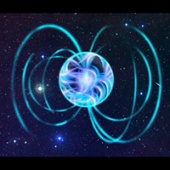 Astronomers using XMM-Newton and other world-class X-ray telescopes have probed a curious source, which emits flares and bursts just like a magnetar but lacks the extremely high external magnetic field typical of these objects. The detection of this source, which could be powered by a strong, internal magnetic field hidden to observations, may mean that many 'ordinary' pulsars are dormant magnetars waiting to erupt.
Date: 14 October 2010
Hubble finds that a bizarre X-shaped intruder is linked to an unseen asteroid collision [heic1016]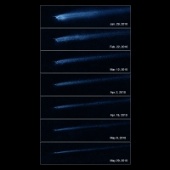 An international team of astronomers has observed what happens after asteroids crash together. Using Hubble to study the aftermath of one such collision over five months, they watched a strange, comet-like debris trail slowly evolve as the collision site orbited the Sun. This research gives clues about how asteroids behave when they collide, and how the fall-out from these impacts contributes to the dust that pervades the Solar System.
Date: 13 October 2010
Hubble and Rosetta unmask nature of recent asteroid wreck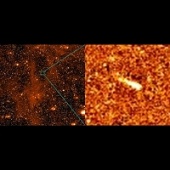 High-resolution images from the Hubble Space Telescope and a rare view obtained, from a unique perspective, by the Rosetta spacecraft provide a comprehensive picture of P/2010 A2, a puzzling body in the asteroid main belt. Although similar in appearance to a comet, this object and its diffuse trail have been exposed as the remnant of an asteroid crash that happened only one and a half years ago. These observations, reported in the 14 October issue of Nature, provide the first direct evidence for a recent collision in the asteroid belt.
Date: 13 October 2010
SOHO sheds new light on solar flares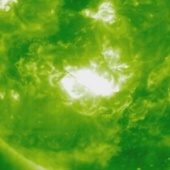 After detailed analysis of data from the SOHO and GOES spacecraft, a team of European scientists has been able to shed new light on the role of solar flares in the total output of radiation from our nearest star. Their surprising conclusion is that X-rays account for only about 1 per cent of the total energy emitted by these explosive events.
Date: 12 October 2010
Venus Express probes the planet's atmosphere by flying through it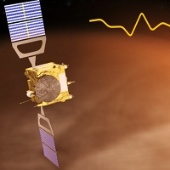 ESA's Venus Express is exploring the density of the Venusian upper atmosphere by measuring how much the planet's atmosphere itself slows down or twists the pointing of the spacecraft. New density measurements, centred on the Northern Pole and obtained during these atmospheric drag experiments, show an unexpected inhomogeneous pattern in the atmosphere of our neighbouring planet. These latest results from the Venus Express Atmospheric Drag Experiment are being presented, this week, at the 42nd annual meeting of the Division for Planetary Sciences of the American Astronomical Society held in Pasadena, California.
Date: 07 October 2010
114 items found page 1 of 6