News archive
8 items found page 1 of 1
Proposals invited for the PROBA2 Guest Investigator Programme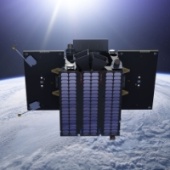 The Royal Observatory of Belgium is soliciting proposals for analysis of data from PROBA2's solar observation instruments, SWAP and LYRA, under its Guest Investigator Programme. Proposals in response to this Second Call for Ideas are due by 30 June 2011.
Date: 21 April 2011
A galactic rose highlights Hubble's 21st anniversary [heic1107]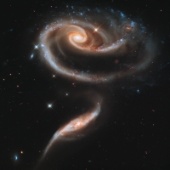 In celebration of the 21st anniversary of the Hubble Space Telescope's deployment into space, astronomers pointed Hubble at an especially photogenic group of interacting galaxies called Arp 273.
Date: 20 April 2011
New approach for L-class mission candidates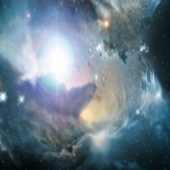 ESA has decided on a new way forward for L-class mission candidates in the Cosmic Vision programme. This new approach takes account of recent developments with ESA's international partners.
Date: 19 April 2011
Herschel unravels the thread of star formation in the Gould Belt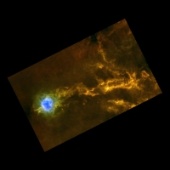 An intricate network of filamentary structure, exposed in extraordinary detail by the Herschel Space Observatory, has provided new evidence for how stars form from the diffuse interstellar medium. These filaments, located in giant molecular clouds in the Gould Belt, all exhibit remarkably similar widths - about one third of a light year - but only the densest ones contain pre-stellar cores, the seeds of future stars. These data suggest star formation is a two-step process: first turbulence stirs up the gas, giving rise to a web-like structure, then gravity takes over and governs the further fragmentation of filaments into stars.
Date: 13 April 2011
Cassini-Huygens Participating Scientists Announcement of Opportunity
Dear Colleague,
I am pleased to invite you to respond to the "Announcement of Opportunity" to submit proposals for Participating Scientists (PS) to the Cassini-Huygens mission. This Announcement of Opportunity is published jointly by ESA, NASA and ASI.
Date: 13 April 2011
First galaxies were born much earlier than expected [heic1106]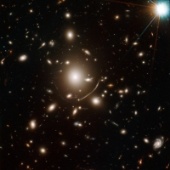 Using the amplifying power of a cosmic gravitational lens, astronomers have discovered a distant galaxy whose stars were born unexpectedly early in cosmic history. This result sheds new light on the formation of the first galaxies, as well as on the early evolution of the Universe.
Date: 12 April 2011
The shape-shifting southern vortex of Venus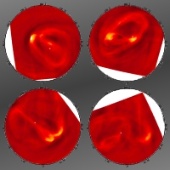 New analysis of images taken by ESA's Venus Express orbiter has revealed surprising details about the remarkable, shape-shifting collar of clouds that swirls around the planet's South Pole. This fast-moving feature is all the more surprising since its centre of rotation is typically offset from the geographical pole. The results of this study are published online in Science Express today.
Date: 07 April 2011
ESA scientists honoured by the European Geosciences Union in Vienna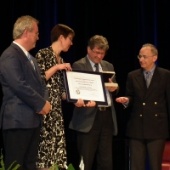 Yesterday afternoon ESA scientists Jean-Pierre Lebreton and Dmitriy V. Titov were honoured by the European Geosciences Union (EGU). At a ceremony in Vienna, the two were respectively presented with the Jean Dominique Cassini Award and the David Bates Award.
Date: 07 April 2011
8 items found page 1 of 1