News archive
5 items found page 1 of 1
Hubble movies provide unprecedented view of supersonic jets from young stars [heic1113]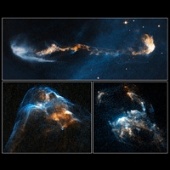 Astronomers have combined two decades of Hubble observations to make unprecedented movies revealing never-before-seen details of the birth pangs of new stars. This sheds new light on how stars like the Sun form.
Date: 31 August 2011
XMM-Newton Announcement of Opportunity (AO-11)
Proposals are solicited for observations with XMM-Newton in response to the eleventh Announcement of Opportunity, AO-11, issued 23 August 2011. This AO covers the period May 2012 to April 2013 and is open to proposers from all over the world.

The deadline for receipt of proposals for this AO has passed.
Date: 23 August 2011
First JWST instrument finishes testing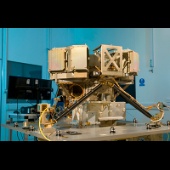 A pioneering instrument for the James Webb Space Telescope (JWST) has completed testing in the UK. MIRI is a key European contribution to the mission, which will be a space telescope with a mirror seven times bigger in area than that of the Hubble Space Telescope.
Date: 18 August 2011
INTEGRAL observations suggest unified model for AGN requires a rethink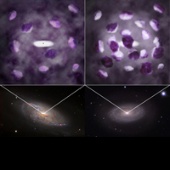 Scrutinising a large sample of Active Galactic Nuclei with INTEGRAL, astronomers have found that, unexpectedly, sources affected by stronger absorption at lower energies show an excess emission in the hard X-ray band when compared to their less obscured counterparts. The excess is likely due to reflection of X-rays off the same dense clouds responsible for absorption. Unaccounted for in the unified paradigm of Active Galactic Nuclei, the finding calls for a rethinking of some of this model's facets. The reflected radiation could also represent the long-sought missing part of the Cosmic X-ray Background.
Date: 02 August 2011
Herschel uncovers 'hidden' oxygen in Orion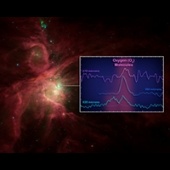 Herschel has found the first robust evidence of molecular oxygen in the Orion Nebula. The observed abundance is ten times larger than indicated by previous observations of other molecular clouds, but is still well below theoretical expectations. The results suggest that, in special circumstances, the heat from newborn stars can liberate oxygen frozen out on dust grains, thus increasing the amount of molecular oxygen able to form in warm, dense gas clouds.
Date: 01 August 2011
5 items found page 1 of 1