News archive
5 items found page 1 of 1
INTEGRAL reveals new facets of the Vela pulsar wind nebula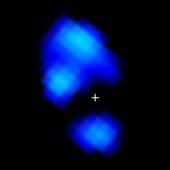 Astronomers studying the Vela pulsar wind nebula with ESA's INTEGRAL observatory have successfully resolved its morphology in the hard X-ray band, for the first time. This pulsar-powered nebula is the most extended individual source yet observed at these energies. The study exploited a special imaging technique to reveal a new component of the source that likely consists of highly energetic electrons that have escaped from the core of the nebula in the last few thousand years.
Date: 25 January 2012
Cassini's radar observes Titan's tropical dune fields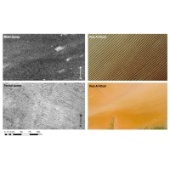 Sand dunes are common on Earth, Mars, Venus and - unexpectedly - on Saturn's giant moon, Titan. Now detailed analysis of radar observations gathered during the Cassini spacecraft's flybys of cloud-shrouded Titan is enabling scientists to understand the distribution, shape and dimension of its exotic dunes.
Date: 23 January 2012
ISSI Call for Proposals 2012 for International Teams in Space Science (incl. Geosciences)
Announcement
The International Space Science Institute (ISSI) in Bern, Switzerland, invites proposals for establishing International Teams to conduct on its premises research activities in Space Sciences, based on the interdisciplinary analysis and evaluation of data from spacecraft and possible integration with ground data and theoretical models. For the purpose of this Call, Space Sciences include the Solar and Heliospheric Physics, Solar-Terrestrial Sciences, Space Plasma and Magnetospheric Physics, Planetary Sciences, Astrobiology, Cosmology, Astrophysics, Fundamental Physics, and Earth Sciences.
Date: 17 January 2012
Planck's HFI completes its survey of early Universe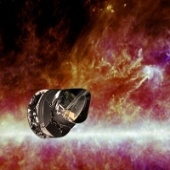 The High Frequency Instrument on ESA's Planck mission has completed its survey of the remnant light from the Big Bang. The sensor ran out of coolant on Saturday as expected, ending its ability to detect this faint energy.
Date: 16 January 2012
Hubble pinpoints furthest protocluster of galaxies ever seen [heic1201]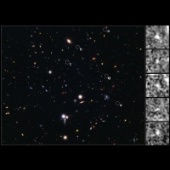 Using the NASA/ESA Hubble Space Telescope, astronomers have uncovered a cluster of galaxies in the initial stages of development, making it the most distant such grouping ever observed in the early Universe.
Date: 10 January 2012
5 items found page 1 of 1