Science Results Archive
12 items found page 1 of 1
Join ESA's XMM-Newton and INTEGRAL observatories in the 'Around the World in 80 Telescopes' webcast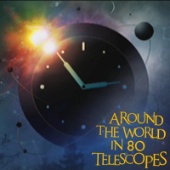 On 3 April 2009 ESA astronomers will take part in a unique live webcast, 'Around the world in 80 telescopes'. During the webcast viewers will visit astronomers at observatories and research institutes around the world, including ESA's European Space Astronomy Centre (ESAC) near Madrid in Spain. This is part of the 100 Hours of Astronomy, a cornerstone project for the International Year of Astronomy.
Date: 30 March 2009
Call for Payload Study Consortia for Cosmic Vision L-class Mission EJSM/Laplace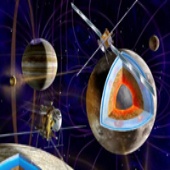 On 26 March ESA issued a "Call for Declarations of Interest in Science Instrumentation" for the L-class Cosmic Vision mission study EJSM/Laplace. Prospective Instrument Study Teams are invited to submit proposals outlining the composition of nationally funded consortia to carry out assessment level studies.
Date: 26 March 2009
Cluster's insight into space turbulence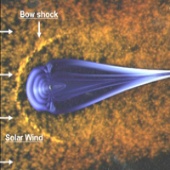 The four satellites of ESA's Cluster mission have revealed, for the first time, how turbulence develops in space just outside the Earth's magnetic environment. This result improves the understanding of turbulence, a key physical process by which energy throughout the Universe is transported from large scales at which it is input, to small scales where it is dissipated.
Date: 25 March 2009
Titan Fly-by - 27 March 2009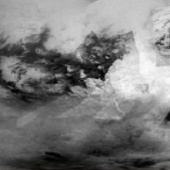 Friday, 27 March, Cassini returns to Saturn's largest moon for the mission's fifty-second targeted encounter with Titan: Titan-51. The closest approach to Titan occurs at 04:43:36 UT, at an altitude of 960 kilometres above the surface and at a speed of 6.3 kilometres per second. The latitude at closest approach is 30.9°S and the encounter occurs on orbit number 106.
Date: 25 March 2009
ESA announces preliminary payload selection for Solar Orbiter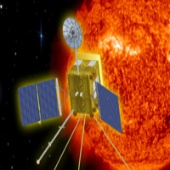 A suite of 10 instruments has been selected as the scientific payload for the ESA Solar Orbiter mission. The payload complement will support scientific investigations ranging from near-Sun and out-of-ecliptic in-situ measurements to remote-sensing observations of the Sun and its environs.
Date: 20 March 2009
Four of Saturn's moons parade by their parent [heic0904]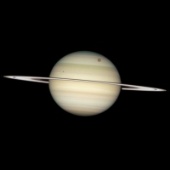 A new Hubble image shows four of Saturn's moons circling the ringed planet.
Date: 17 March 2009
Launch campaign teams take time out to record a special moment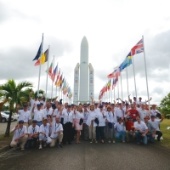 As the launch date for Herschel and Planck approaches the launch campaign teams, who are busy preparing both spacecraft for this momentous event, have taken time out for a group photograph.
Date: 17 March 2009
Herschel and Planck launch postponed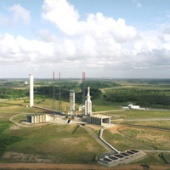 In order to carry out additional checks on the ground segment of the Herschel and Planck programmes, Arianespace and ESA have jointly agreed to postpone the launch initially planned for 16 April 2009. A new launch date will be announced at the end of March.
Date: 13 March 2009
New evidence for dark matter around small galaxies [heic0903]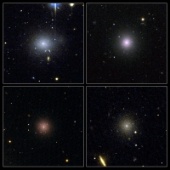 The NASA/ESA Hubble Space Telescope has uncovered a strong new line of evidence that galaxies are embedded in halos of dark matter.
Date: 12 March 2009
You can choose Hubble's next discovery - the result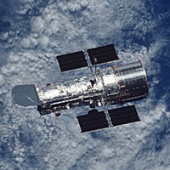 To celebrate the International Year of Astronomy people from around the world have selected the NASA/ESA Hubble Space Telescope's next astronomical discovery. Voters selected their favourite from a choice of six candidate objects, all of which Hubble has never observed before.
Date: 03 March 2009
Stars forced to relocate near the Southern Fish [heic0902]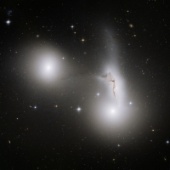 A new Hubble image shows three galaxies locked in a gravitational tug-of-war that may result in the eventual demise of one of them.
Date: 03 March 2009
ESA Bulletin 137: ESA's 'billion-pixel' camera
The latest issue of the ESA Bulletin carries an article about ESA's 'billion-pixel camera' for Gaia.
Date: 02 March 2009
12 items found page 1 of 1