Science Results Archive
8 items found page 1 of 1
XMM-Newton releases new edition of cosmic catalogue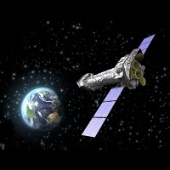 One of the teams behind ESA's XMM-Newton X-ray mission has unveiled the latest edition of their 2XMM catalogue. The newest incarnation boasts an additional 42 000 entries, ratcheting up the total to over a quarter of a million X-ray sources. This unprecedented cosmic X-ray library is a valuable resource allowing astronomers to explore the extreme Universe.
Date: 28 April 2010
Star formation processes highlighted by Planck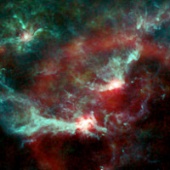 The processes involved in star formation can be disentangled using the power of multi-frequency observations. New images from Planck reveal the interstellar medium and isolate the physical processes at work in our Galaxy.
Date: 26 April 2010
High-speed plasma jets: origin uncovered
For more than a decade, mysterious, high-speed plasma jets have been observed in space, downstream of the Earth's bow shock. The underlying formation mechanism for these jets has now been unveiled, thanks to data collected by the four ESA Cluster satellites. This study also suggests that such mechanisms may be relevant to other astrophysical shocks.
Date: 23 April 2010
Special Hubblecasts mark 20 years of the Hubble Space Telescope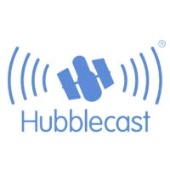 Two special episodes of the Hubblecast have been released to mark the 20th anniversary, on 24 April 2010, of the launch of the NASA/ESA Hubble Space Telescope. Hubblecast 35: The Stuff of Legend takes a look at the story of the Hubble Space Telescope from conception to launch, while a selection of its scientific triumphs are showcased in Hubblecast 36: Gifts from the sky.
Date: 23 April 2010
Starry-eyed Hubble celebrates 20 years of awe and discovery [heic1007]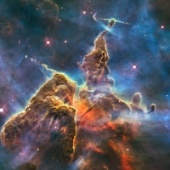 The most prolific space observatory zooms past a milestone of 20 years of operation. On 24 April 1990, the Space Shuttle and crew of STS-31 were launched to deploy the NASA/ESA Hubble Space Telescope into a low-Earth orbit. What followed was one of the most remarkable sagas of the space age.
Date: 23 April 2010
PRODEX team welcomes Yvonne Zandbergen
The PRODEX team welcomes Yvonne Zandbergen as its new Administrative Assistant. Starting this week, Yvonne replaces Hilal Caglayan who has taken on a new challenge within the European Space Agency.
Date: 21 April 2010
New evidence for recent volcanism on Venus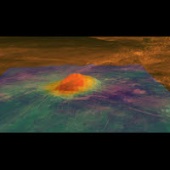 Emissivity measurements carried out with the VIRTIS instrument aboard the European Space Agency's Venus Express spacecraft indicate that Venus has been volcanically active in recent geological times. This result, reported in the 8 April issue of Science, has important consequences for the understanding of the geological processes at work on the planet.
Date: 08 April 2010
Hubble snaps heavyweight of the Leo Triplet [heic1006]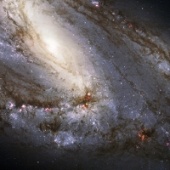 Hubble has snapped a spectacular view of the largest "player" in the Leo Triplet, a galaxy with an unusual anatomy: it displays asymmetric spiral arms and an apparently displaced core. The peculiar anatomy is most likely caused by the gravitational pull of the other two members of the trio.
Date: 08 April 2010
8 items found page 1 of 1