Science Results Archive
8 items found page 1 of 1
Ulysses mission coming to a natural end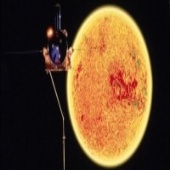 Ulysses, the mission to study the Sun's poles and the influence of our star on surrounding space is coming to an end. After more than 17 years in space - almost four times its expected lifetime - the mission is finally succumbing to its harsh environment and is likely to finish sometime in the next month or two.
Date: 22 February 2008
Amazing Miniaturized 'SIDECAR' Drives Webb Telescope's Signal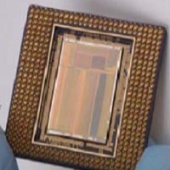 Many technologies have become so advanced that they've been miniaturized to take up less space and weigh less. That's what happened to detector controls and data conversion electronics on the James Webb Space Telescope being built by Northrop Grumman. The electronics will convert analogue signals to digital signals and provide better images to Earth.
Date: 20 February 2008
Eta Carinae in Hard X-rays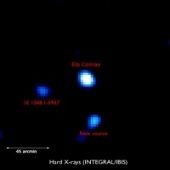 Eta Carinae is a complex binary system, at a distance of around 8000 light years, with a large nebulosity surrounding the central objects. Observations with INTEGRAL have confirmed the nature of hard X-ray emission from the region to be from inverse compton scattered photons accelerated in a region where two stellar winds collide.
Date: 20 February 2008
Hubble discovers 67 gravitationally lensed galaxies in the distant Universe [heic0806]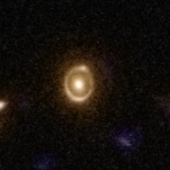 Astronomers using the NASA/ESA Hubble Space Telescope have compiled a large catalogue of galaxy-galaxy lens candidates in the distant Universe. The catalogue contains 67 previously unknown gravitationally lens systems around foreground elliptical and lenticular galaxies. This sample demonstrates the rich diversity of strong gravitational lenses. If this sample is representative, there would be nearly half a million similar gravitational lenses in total over the whole sky.
Date: 19 February 2008
Hubble finds strong contender for galaxy distance record [heic0805]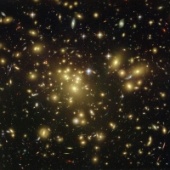 The NASA/ESA Hubble Space Telescope, with a boost from a gravitational lens, has found the strongest evidence so far for a galaxy with a redshift significantly above 7. It is likely to be one of the youngest and brightest galaxies ever seen, in the middle the cosmic dark ages just 700 million years after the Big Bang.
Date: 12 February 2008
TandEM (Titan and Enceladus Mission) Workshop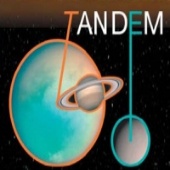 17-19 March 2008

Chateau de Meudon
5 Place Janssen 92195 MEUDON Cedex, France
Date: 07 February 2008
HRSC High-level Data Products Available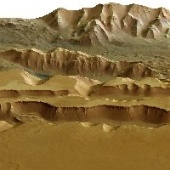 Tuesday, 5 February, saw the release of the first set of high-resolution Digital Terrain Models (DTM) and ortho-images of Mars in the Planetary Science Archive derived from HRSC data.
Date: 06 February 2008
Gargantuan galaxy NGC 1132 - a cosmic fossil? [heic0804]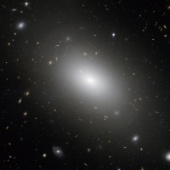 The NASA/ESA Hubble Space Telescope has captured a new image of the galaxy NGC 1132 which is, most likely, a cosmic fossil - the aftermath of an enormous multi-galactic pile-up, where the carnage of collision after collision has built up a brilliant but fuzzy giant elliptical galaxy far outshining typical galaxies.
Date: 06 February 2008
8 items found page 1 of 1