Science Results Archive
11 items found page 1 of 1
Scientific community makes GREAT progress towards Gaia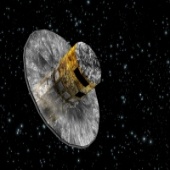 With the launch of Gaia only two years away, the European science community is actively engaged in training the next generation of young astronomers who will exploit the flood of data from this 'Cornerstone' science mission.
Date: 29 June 2010
Gravitational waves in the limelight at the International LISA Symposium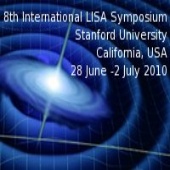 Scientists from around the world are gathering at Stanford University, California, to discuss the latest developments in the pioneering Laser Interferometer Space Antenna (LISA) mission.
Date: 28 June 2010
Impacts reveal minerals from warm, wet Mars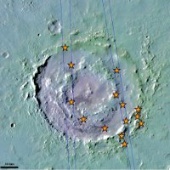 An international team, led by European scientists, has found new evidence confirming that conditions favourable to life once existed all over Mars. Detailed studies of hydrated minerals found inside impact craters show that liquid water was widespread not only in the southern highlands, but also beneath the planet's northern plains.
Date: 24 June 2010
INTEGRAL researcher scoops Zeldovich Medal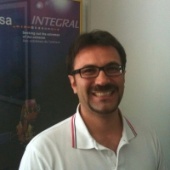 Dr. Vito Sguera, a young, Italian scientist who contributed significantly to the discovery of a new sub-class of X-ray binaries, using ESA's INTEGRAL telescope, has been awarded the 2010 Zeldovich Medal from the Committee on Space Research (COSPAR). He is being recognised for his work on Supergiant Fast X-ray Transients (SFXTs).
Date: 22 June 2010
Venus Express shows off new findings at major conference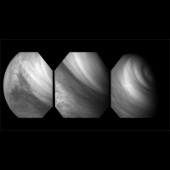 Thanks to data from Venus Express we have the best idea yet of how Venus' atmosphere works, but there is still a long way to go, delegates at this year's International Venus Conference will be told. At the event, taking place this week (20-26 June) in Aussois, France, scientists are outlining how a better understanding of our nearest planetary neighbour can help us probe our own planet, as well as other bodies in our Solar System, and beyond.
Date: 22 June 2010
Hubble captures bubbles and baby stars [heic1011]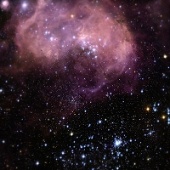 A spectacular new NASA/ESA Hubble Space Telescope image - one of the largest ever released of a star-forming region - highlights N11, part of a complex network of gas clouds and star clusters within our neighbouring galaxy, the Large Magellanic Cloud. This region of energetic star formation is one of the most active in the nearby Universe.
Date: 22 June 2010
XMM-Newton line detection provides new tool to probe extreme gravity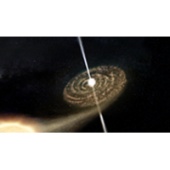 A long-sought-after emission line of oxygen, carrying the imprint of strong gravitational fields, has been discovered in the XMM-Newton spectrum of an exotic binary system composed of two stellar remnants, a neutron star and a white dwarf. Astronomers can use this line to probe extreme gravity effects in the region close to the surface of a neutron star.
Date: 21 June 2010
Hubble scrutinises site of mysterious flash and missing cloud belt on Jupiter [heic1010]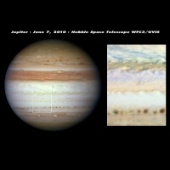 New and detailed observations from the NASA/ESA Hubble Space Telescope have provided insights into two recent events on Jupiter: the mysterious flash of light seen on 3 June and the recent disappearance of the planet's dark Southern Equatorial Belt.
Date: 16 June 2010
CoRoT unveils a rich assortment of new exoplanets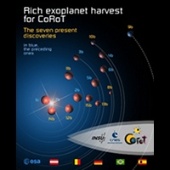 By detecting the faint dimming in the light emitted by stars during a transit event, CoRoT has detected six new exoplanets - each with its own peculiar characteristics - and one brown dwarf. One of these exoplanets, designated CoRoT-11b, has twice the mass of Jupiter and orbits a rapidly rotating star; this type of star is an extremely difficult target for exoplanet searches and its detection marks a significant achievement for the CoRoT team.
Date: 14 June 2010
The Cluster archive: more than 1000 users
More than 1000 scientists are now registered to access the Cluster Active Archive (CAA), the online database of the Cluster mission. On average, the amount of data downloaded every month by these scientists exceeds 1 Terabyte.
Date: 03 June 2010
Hubble catches stars on the move [heic1009]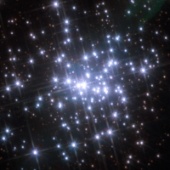 By exploiting the exquisite image quality of the NASA/ESA Hubble Space Telescope and comparing two observations made ten years apart astronomers have, for the first time, managed to measure the tiny motions of several hundred young stars within the central cluster of the star-forming region NGC 3603. The team was surprised to find that the stars are moving in ways that are at odds with the current understanding of how such clusters evolve. The stars in the cluster have not "settled down" as expected.
Date: 02 June 2010
11 items found page 1 of 1