Science Results Archive
7 items found page 1 of 1
INTEGRAL AO for Obtaining Data Rights (in AO8 approved programmes)
Proposals are solicited for an INTEGRAL Announcement of Opportunity for obtaining data rights to targets within previously approved AO-8 observing programmes.
Date: 30 August 2010
XMM-Newton Announcement of Opportunity (AO10)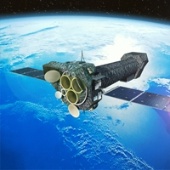 Proposals are solicited for observations with XMM-Newton in response to the Tenth Announcement of Opportunity, AO-10, issued 24 August 2010. This AO covers the period May 2011 to April 2012 and is open to all proposers.

The deadline for receipt of proposals for this AO has passed.
Date: 24 August 2010
Astronomers take a step towards revealing the Universe's biggest mystery [heic1014]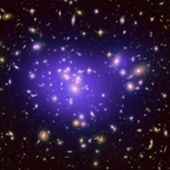 An international team of astronomers using gravitational lensing observations from the NASA/ESA Hubble Space Telescope has taken an important step forward in the quest to solve the riddle of dark energy, a phenomenon which mysteriously appears to power the Universe's accelerating expansion. Their results appear in the 20 August 2010 issue of the journal Science.
Date: 19 August 2010
NGC 4696: a cosmic question mark [heic1013]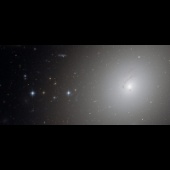 Curling around itself like a question mark, the unusual looking galaxy NGC 4696 itself begs many questions. Why is it such a strange shape? What are the odd, capillary-like filaments that stretch out of it? And what is the role of a large black hole in explaining its decidedly odd appearance?
Date: 12 August 2010
INTEGRAL completes deepest all-sky survey in hard X-rays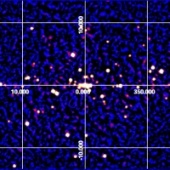 A newly developed image analysis technique has significantly improved the sensitivity limits reached by the IBIS imager on board INTEGRAL, resulting in the deepest survey ever compiled of the entire sky in the energy range between 17 and 60 keV. Pushing the instrument towards its very limits, the novel method discloses a vast number of previously undetected faint sources, galactic and extragalactic alike.
Date: 11 August 2010
Fundamental Physics Roadmap released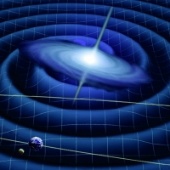 After an in-depth consultation with the European scientific community, the ESA-appointed Fundamental Physics Roadmap Advisory Team (FPR-AT) has released its final report.
Date: 11 August 2010
Instruments selected for Mars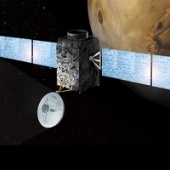 [ESA PR-17 2010]  ESA and NASA have selected the scientific instruments for their first joint Mars mission. Scheduled for 2016, it will study the chemical makeup of the martian atmosphere, including methane. Discovered in 2003, methane could point to life on the Red Planet.
Date: 02 August 2010
7 items found page 1 of 1