Science Results Archive
4 items found page 1 of 1
Four candidates selected for the next medium-class mission in ESA's Cosmic Vision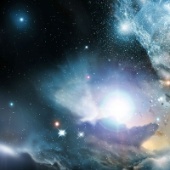 Looking ahead to the next decade of scientific exploration, ESA has today (25 February) selected four candidates for a medium-class mission that will launch in the period 2020-22. The candidates cover very different areas of scientific research, ranging from investigations of black holes and general relativity to near-Earth asteroid sample return and studies of planets orbiting distant stars.
Date: 25 February 2011
Flocculent spiral NGC 2841 [heic1104]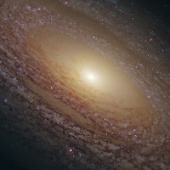 The galaxy NGC 2841 - shown here in this NASA/ESA Hubble Space Telescope image, taken with the space observatory's newest instrument, the Wide Field Camera 3 - currently has a relatively low star formation rate compared to other spirals. It is one of several nearby galaxies that have been specifically chosen for a new study in which a pick 'n' mix of different stellar nursery environments and birth rates are being observed.
Date: 17 February 2011
Herschel quantifies the dark matter threshold for starburst galaxies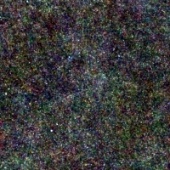 How much dark matter is needed to trigger a starburst in the cosmic cribs where galaxies are born? A new study, based on data from ESA's Herschel Space Observatory, has revealed that dark matter halos with a mass larger than 300 billion times the Sun's are particularly efficient at igniting massive starbursts, as they house the most active star-forming galaxies in the Universe. Astronomers have discovered this key threshold by measuring small fluctuations in the Cosmic Infrared Background, the integrated diffuse emission produced by the dust from every galaxy that ever existed. These fluctuations trace the distribution of otherwise mostly unresolved star-forming galaxies and of the dark matter halos that enshroud them. These results are reported in the 24 February 2011 issue of Nature and are published online today.
Date: 16 February 2011
First results of Cluster's auroral acceleration campaign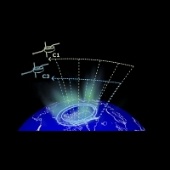 Auroras, more commonly known as the northern and southern lights, are one of the most beautiful and awe-inspiring natural phenomena. New insights into the processes that generate Earth's auroras (and those of other planets) are now being provided by a flotilla of ESA satellites, known as the Cluster mission, as they sweep through the region of space where these colourful curtains of light are created. As they fly in formation above the planet's poles, the Cluster spacecraft are gathering the first multi-point observations of auroral nurseries.
Date: 01 February 2011
4 items found page 1 of 1