Coronal mass ejections and space weather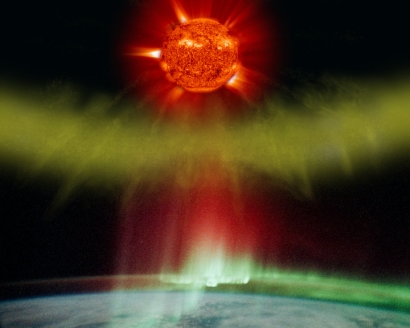 Coronal Mass Ejections (CME) are amongst the most spectacular, transient phenomena taking place in the Sun. CME are colossal eruptions that happen periodically and during which enormous amounts of gas are released from the Sun into outer space.
The study of CME is particularly important in the context of 'space weather', since Earthward-directed CME have a strong impact on our planet's atmosphere, compressing the ionosphere and thus influencing satellites and telecommunications.
Last Update: 22 September 2010