Extremely intense solar activity in 2003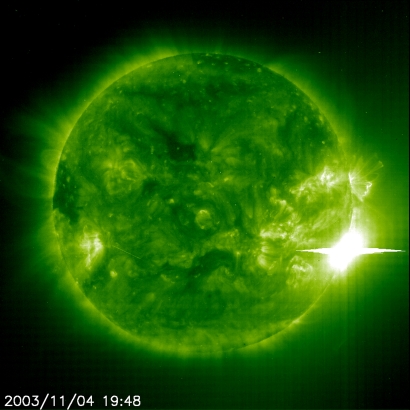 This image shows an exceptionally bright solar flare, visible in the lower right part of the Sun's disc. The event, which was observed on 4 November 2003, is likely the most powerful ever witnessed since satellites have been able to monitor the Sun's activity in the mid-1970s.
The image has been taken by SOHO's Extreme ultraviolet Imaging Telescope (EIT) at a wavelength of 195 Å, corresponding to the emission line of 11-times ionised iron atoms (Fe XII) and showing material at temperatures of about 1.5 million Kelvin.
Last Update: 22 September 2010