Use the mouse buttons or keys, combined with the mouse movement to explore the tool: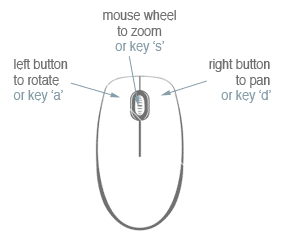 This visualisation tool has been developed by Science Office / TECField for the ESA Directorate of Science and Robotic Exploration (
sci.esa.int
).
Contact us at:
esa.science@esa.int
Full credits can be found at this
link
.
This interactive 3D visualisation is supported only by WebGL compatible browsers and graphics cards. Further information is available here:
http://get.webgl.org
Where is Rosetta?
Loading...