News Archive
197 items found page 5 of 10
ESA PR 69-2002 XMM-Newton closes in on space's exotic matter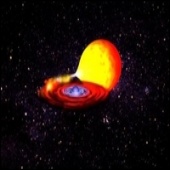 A fraction of a second after the Big Bang, all the primordial soup of matter in the Universe was 'broken' into its most fundamental constituents. It was thought to have disappeared forever. However scientists strongly suspect that the exotic soup of dissolved matter can still be found in today's Universe, in the core of certain very dense objects called neutron stars.
Date: 06 November 2002
ESA's good-natured DevILS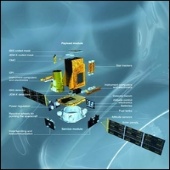 The European Space Agency (ESA) has started a 50-million-euro initiative to bring together Europe's leading aerospace companies for the next four years. The aim of DevILS is to develop 'intelligent', lightweight spacecraft systems that ESA can use on future missions. Having these 'plug-and-play' systems will allow Europe to create lighter spacecraft that perform better.
Date: 24 October 2002
Exploding star takes astronomers by surprise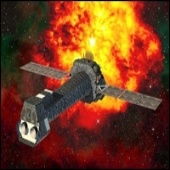 A partially exploding star, known as a nova, has recovered more quickly than expected, say scientists who have analysed new data from the ESA's XMM-Newton X-ray satellite. Nova explosions are not completely destructive phenomena. In fact, after an explosion occurs, the star recovers and starts shining again. Until now, astronomers have not known how long this process takes. In this case, however, the exploding star recovered in less than three years. This is surprising, given the fact that the original explosion released about 100 000 times the energy given out by our Sun in a single year.
Date: 11 October 2002
Is the Universe older than expected?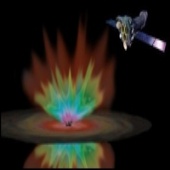 An analysis of 13.5 thousand million-year-old X-rays, captured by ESA's XMM-Newton satellite, has shown that either the Universe may be older than astronomers had thought or that mysterious, undiscovered 'iron factories' litter the early Universe.
Date: 09 July 2002
ESA finds a black-hole flywheel in the Milky Way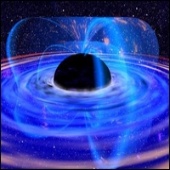 Far away among the stars, in the Ara constellation of the southern sky, a small black hole is whirling space around it. If you tried to stay still in its vicinity, you couldn't. You'd be dragged around at high speed as if you were riding on a giant flywheel. In reality, gas falling into the black hole is whirled in that way. It radiates energy, in the form of X-rays, more intensely than it would do if space were still by tapping into the black hole's internal energy stream.
Date: 26 April 2002
ESA's X-ray space telescope proves supernova can cause mysterious gamma-ray bursts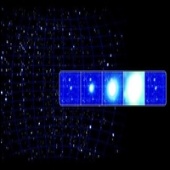 Gamma-ray bursts are the most powerful explosions ever detected in the Universe. They are also one of the greatest mysteries of modern astronomy, since so far no clear evidence has existed to prove what causes them. Until now, there have been two 'prime suspects' for what makes gamma-ray bursts, the collision of neutron stars - dead, ultra-dense stars - or the death of very massive stars in supernova explosions. The new results from the XMM-Newton X-ray space telescope rule out the first hypothesis and confirm the second, at least for the gamma-ray burst that occurred on December 11, 2001.
Date: 04 April 2002
First X-ray view of Venus!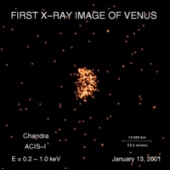 X-ray emission has been detected from far-flung galaxies and exotic stellar objects in the Universe. But it is also observed from celestial objects much closer to home - even within our Solar System.
Date: 30 November 2001
Mapping the ingredients of an exploded star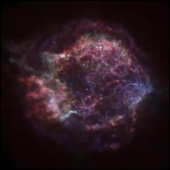 Probably the most detailed analysis of the composition and dynamics of the supernova remnant Cassiopeia-A has been presented at the symposium 'New Visions of the X-ray Universe in the XMM-Newton and Chandra era' which is taking place this week at the European Space Agencys Technology and Research Centre, ESTEC, Noordwijk in the Netherlands.
Date: 27 November 2001
ESA hosts major international X-ray symposium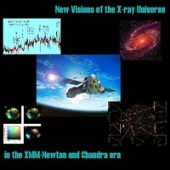 In the two years since ESA's XMM-Newton and NASA's Chandra space telescopes opened their eyes to the X-ray Universe, the world's X-ray astronomers have been busy analysing and interpreting the data from both observatories. This week the XMM-Newton and Chandra scientific communities are meeting in the Netherlands for perhaps the most important symposium since the two observatories were launched in 1999.
Date: 23 November 2001
XMM-Newton prepares second round of observations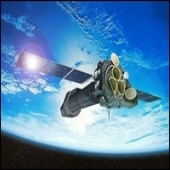 The world's astronomers are once again queuing up to use XMM-Newton. In fact ESA's X-ray observatory appears to be even more attractive second time around. The response to the second call for proposals has resulted in 870 submissions - more than for the first call prior to its launch in 1999.
Date: 12 November 2001
XMM-Newton's new vision of a classic 'Deep Field'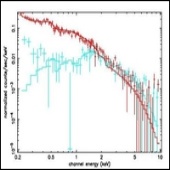 In January 1996, the Hubble Space Telescope released a picture of part of the sky in the Ursa Major constellation. Known as the Hubble Deep Field (HDF), it offered mankind's deepest and most detailed optical view of the Universe. Since then the image has become a reference for astronomers with numerous follow-up observations at other wavelengths. Today, XMM-Newton contributes its own X-ray vision of this notable region of the heavens.
Date: 02 November 2001
Black hole monster in a spin releases energy!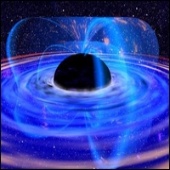 Black holes may be worse monsters than we thought. Not only do they inexorably devour matter around them, but they may also be able to steadily belch out energy. This is the conclusion of a European-led team of astronomers whose work with ESA's XMM-Newton X-ray observatory has produced surprising new results.
Date: 22 October 2001
X-ray emission from the jets of infant stars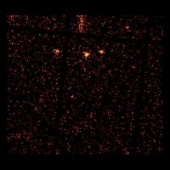 Studying distant stars and their planets in different states of evolution is of great interest to astronomers and of immense importance for astronomy. XMM-Newton has added its contribution with an observation of a stellar system, L1551 IRS5. It has enabled ESAs X-ray observatory to detect for the first time the X-ray emission from its spectacular jets.
Date: 30 July 2001
Rapid heartbeat in Andromeda indicates a new kind of object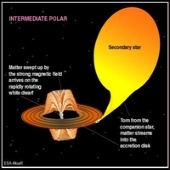 There are many kinds of celestial objects in the Universe but we are far from knowing them all. XMM-Newton may have discovered a new one: a very luminous soft X-ray source that is pulsating extremely rapidly in the central region of the Andromeda galaxy. This unusual object could be a new kind of accreting white dwarf.
Date: 04 July 2001
Striking ultraviolet images from XMM-Newton:
Extreme stellar activity and the supermassive black hole in M81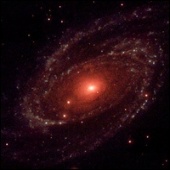 The Optical Monitor telescope onboard XMM-Newton has obtained one of the most striking ultraviolet pictures ever taken of the 'LINER' galaxy M81. Strong ultraviolet (UV) emission is a feature of star formation, supernova explosions and the accretion of matter by a supermassive black hole.
Date: 19 June 2001
XMM-Newton peers into a stellar coffin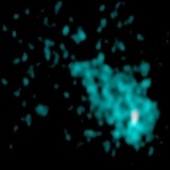 Astronomy is a painstaking discipline, requiring time and patience. Yet once in while, a string of discoveries using different telescopes occur in the same domain, each following hot on the heels of one another. Now, XMM-Newton adds the latest chapter to the story of IC443, one of the most studied supernova remnants.
Date: 14 June 2001
XMM-Newton links black hole to microquasar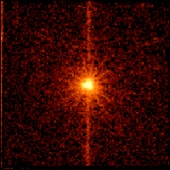 Astronomers using XMM-Newton have presented strong new evidence on the correlation between black hole binary systems and microquasars - celestial objects that expel subatomic particles at relativistic velocities, practically at the speed of light. An XMM-Newton observation of one such microquasar in the Milky Way implies that a black hole is almost certainly lurking within.
Date: 18 April 2001
Comet provides a wealth of new X-ray data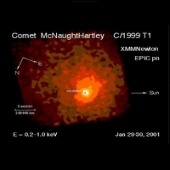 Most of their time is spent frozen in the outer reaches of the solar system. But when these balls of ice and dust, which we know as comets, decide to make an appearance, the spectacle is often grandiose. This is mainly caused by their warming up as they approach the Sun. Astronomers then have a chance to investigate comets closely, including at X-ray wavelengths, as XMM-Newton did at the end of January 2001.
Date: 21 March 2001
Bush fire scare at Perth ground station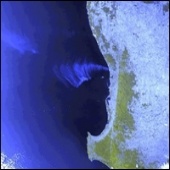 Whilst XMM-Newton delves into the hottest places in the Universe, life down on planet Earth can sometimes also be too warm for comfort. Pictures have become available of a bush fire that recently threatened the X-ray observatory's tracking station near Perth. Science operations were unaffected.
Date: 09 March 2001
"Stop monster! Show us your spectrum!"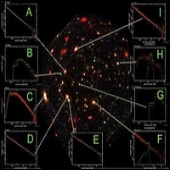 One must admit that spectra, the many-varied curves that plot the number of photons and their energy, appear to be rather uninspiring to the layman; nothing worse than a graph. But like one's body temperature curve, they mean a lot.
Date: 28 February 2001
197 items found page 5 of 10