A Simple Response: image 63, Central Amazon Conservation Complex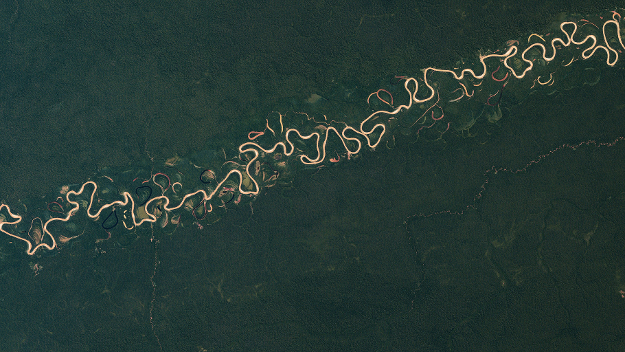 This is one of 70 images included in artist Paul Quast's A Simple Response transmission to Polaris. To learn more about this project, read the art&science@esa blog post or visit the A Simple Response website.
The image is of the Central Amazon Conservation Complex, which makes up the largest protected area in the Amazon Basin (over six million hectares) and is one of the planet's richest regions in terms of biodiversity. Further details about the image are available here on the DLR website.
Last Update: 1 September 2019