Fact Sheet
ESA's X-ray space observatory XMM-Newton is unique. It is the biggest scientific satellite ever built in Europe, its telescope mirrors are amongst the most powerful ever developed in the world, and with its sensitive cameras it can see much more than any previous X-ray satellite.
Announcement
Announcement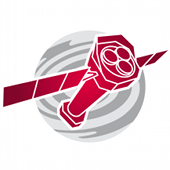 18 August 2020
Proposals are solicited for observations with XMM-Newton in response to the twentieth Announcement of Opportunity, AO-20, issued 18 August 2020. This AO covers the period May 2021 to April 2022 and is open to proposers from all over the world. The deadline for proposal submission is 9 October 2020, 12:00 UTC.
XMM-Newton 20th anniversary
XMM-Newton 20th anniversary
Featured Articles
Featured Articles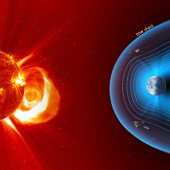 27 August 2019
The Solar wind-Magnetosphere-Ionosphere Link Explorer (SMILE) mission is still four years away from launch, but scientists are already using existing ESA satellites, such as the XMM-Newton X-ray observatory and the Cluster mission studying Earth's magnetosphere, to pave the way for this pioneering venture.