A Simple Response: image 36, Huygens approaching Titan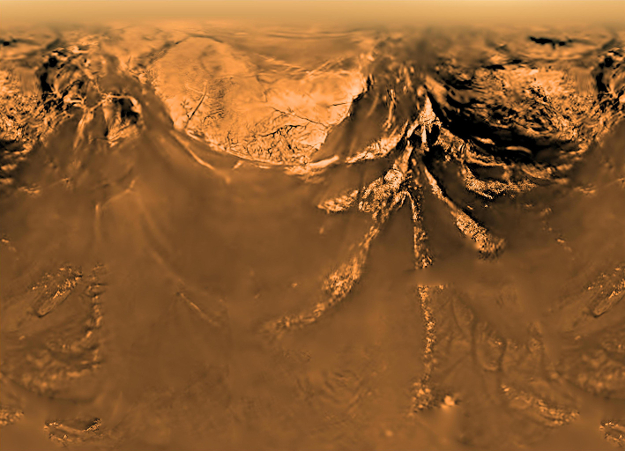 This is one of 70 images included in artist Paul Quast's A Simple Response transmission to Polaris. To learn more about this project, read the art&science@esa blog post or visit the A Simple Response website.

This image of Titan was taken by the Descent Imager/Spectral Radiometer (DISR) on board the Huygens probe, during its descent to Titan's surface on 14 January 2005. Further details are available here.
Last Update: 1 September 2019