Fact Sheet
BepiColombo is Europe's first mission to Mercury. Launched on 20 October 2018, it is on a seven year journey to the smallest and least explored terrestrial planet in our Solar System. When it arrives at Mercury in late 2025, it will endure temperatures in excess of 350 °C and gather data during its one-year nominal mission, with a possible one-year extension. The mission comprises two spacecraft: the Mercury Planetary Orbiter (MPO) and the Mercury Magnetospheric Orbiter (Mio). BepiColombo is a joint mission between ESA and the Japan Aerospace Exploration Agency (JAXA), executed under ESA leadership.
Spotlight On ...
Spotlight On ...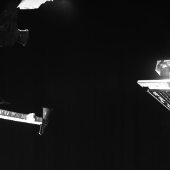 26 October 2018
The 2.5 m long boom carrying the magnetometer sensors onboard ESA's BepiColombo Mercury Planetary Orbiter (MPO) has been successfully deployed. The sensors are now prepared to measure the magnetic field on the way to Mercury.
Watch online
Watch online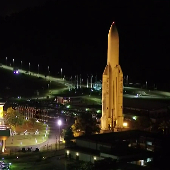 20 October 2018
BepiColombo lifted off from Europe's Spaceport in Kourou, French Guiana, on an Ariane 5 rocket at 01:45 GMT on 20 October. Watch the replay of the launch coverage live from the Spaceport.