Launch your design with CHEOPS
2 November 2017
ESA is offering graphic designers and artists a unique opportunity to feature their work on the rocket carrying the CHEOPS satellite.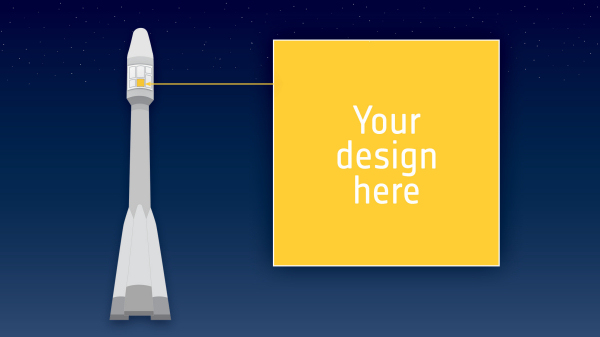 CHEOPS competition design space. Credit: ESA
The design will be placed on the Soyuz rocket's fairing, the tough outer shell that protects the satellite during launch and as it passes through the atmosphere into space. At an altitude of about 100 km the fairing will be jettisoned and fall back to Earth, while CHEOPS will continue into orbit.
CHEOPS, a partnership between ESA and Switzerland, will observe bright stars known to host planets. Scientists will use high-precision monitoring of a star's brightness to examine the transit of a planet as it passes briefly across the bright face.
The information will help to reveal the structure of planets circling other stars, especially those in the Earth-to-Neptune mass range. The mission will also contribute to our understanding of how planets change orbits during their formation and evolution.
CHEOPS is currently on track to be ready for launch by the end of 2018.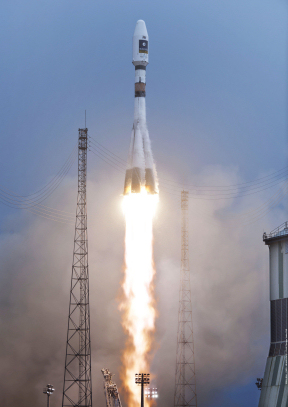 Liftoff of Soyuz flight VS01. Credit: ESA/CNES/
ARIANESPACE/Optique Video Du CSG
This competition is an exciting opportunity for students of graphic art or design, or early career graphic artists and designers to make one of their designs a part of ESA history.
For the winner, the design will be visible during launch preparations and liftoff, as well as on photographs and video footage taken at the spaceport in Kourou, French Guiana.
In addition, the winner will be invited to attend the main CHEOPS launch event in Europe as a guest of ESA and to watch as their design climbs skywards.
Designs selected as runners-up will be exhibited during the event, which will be broadcast through multiple media channels.
You can read more about CHEOPS on the dedicated ESA webpages and on the mission webpages from the University of Bern.
Read the full competition rules here.
 
The deadline for submissions is 17:00 UTC (18:00 CET) on 31 January.
Update 26 January: The deadline to submit has been extended until 17:00 GMT (18:00 CET) on 7 February.

For further information, please contact:
Markus Bauer
ESA Science and Robotic Exploration Communication Officer
Tel: +31 71 565 6799
Mob: +31 61 594 3 954
Email: markus.bauer

esa.int
Kate Isaak
ESA CHEOPS Project Scientist
Scientific Support Office
Directorate of Science
Tel: +31 71 565 3559
Email: kate.isaak

esa.int
Last Update: 1 September 2019