Help your students become young astronomers with CESAR
5 July 2017
CESAR is an educational ESA initiative whose main objective is to engage school students with the wonders of astronomy and, more generally, science and technology. CESAR stands for 'Cooperation through Education in Science and Astronomy Research.'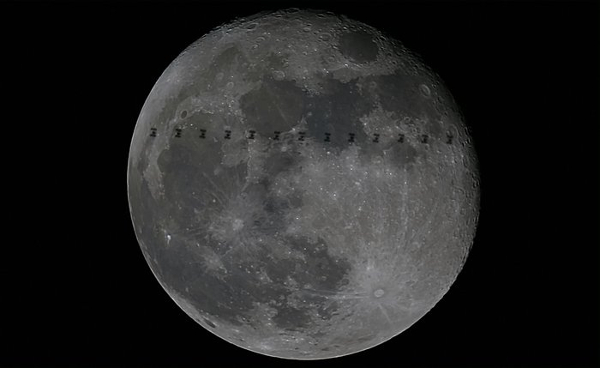 The International Space Station crosses the Moon. Credit: ESA (CESAR Team)
Through CESAR, students (supported by their teachers) have access to telescopes, tools, and the expertise of ESA scientists to make real astronomical observations, collect scientific data and analyse the results, applying the same methodology used in real life by professional scientists. The CESAR programme also offers teachers the tools and resources necessary to prepare and support their students during the CESAR experience, as well as dedicated teacher conferences to inspire them to use space as a context when teaching STEM subjects (Science, Technology, Engineering and Mathematics) at school.
The CESAR telescopes
The CESAR programme provides students with access to several ground-based observatories:
Two solar telescopes (visible light) that operate during the day
Two night telescopes (visible light)
These telescopes are all based at, or in the vicinity of, ESA's European Space Astronomy Centre (ESAC)  near Madrid, Spain. They are all controlled by experts working at the CESAR Control Room located at ESAC.
Learn more about the CESAR observing facilities.
Learn more about the CESAR observing facilities
CESAR is the result of a partnership between the European Space Agency (ESA), the Spanish National Institute for Aerospace Technology (INTA) and Ingeniería de Sistemas para la Defensa de España (ISDEFE).
Last Update: 1 September 2019