Spacecraft
The Euclid spacecraft will have a launch mass of around 2100 kg. It will be about 4.5 metres tall and 3.1 metres in 'diameter' (with appendages stowed). The nominal mission lifetime is six years.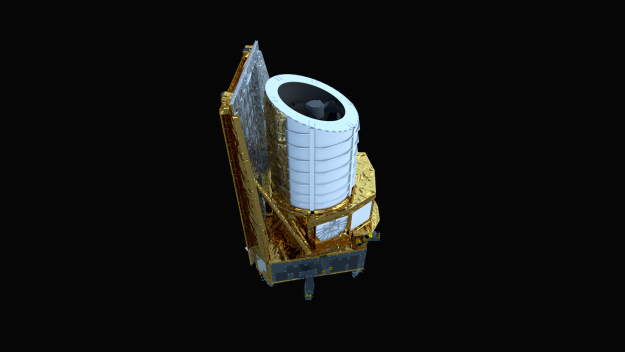 Artist's impression of Euclid. Credit: ESA/ATG medialab
The Euclid spacecraft will be made up of two major assemblies:
payload module – houses the telescope, the focal plane components of the instruments and some of the data processing electronics;
service module – contains the satellite systems: power distribution, attitude control, propulsion, telecommand, telemetry and data handling.
Last Update: 29 September 2021