Fact Sheet
ESA's INTErnational Gamma-Ray Astrophysics Laboratory is detecting some of the most energetic radiation that comes from space. It is the most sensitive gamma-ray observatory ever launched. INTEGRAL is an ESA mission in cooperation with Russia and the United States.
Latest Announcements
Latest Announcements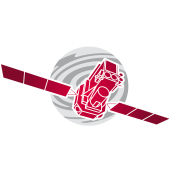 2 March 2020
Proposals are solicited for observations with INTEGRAL in response to the Eighteenth Announcement of Opportunity, AO-18, issued 2 March 2020. This AO covers the period January to December 2021. The deadline for proposals has been postponed to 4 May, 14:00 CEST.